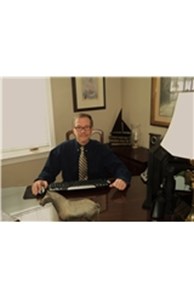 Sales Associate
Phone
Office

South Hills

1630 Washington Rd, Pittsburgh, PA 15241-1217
More about Jim Walsh
Awards And Designations
A.E.F. Most Units & Highest Volume Award ( over 17 Million in Sales in one year )
A.E.F. Platinum Award ( over 10 Million Sales in one year )
A.E.F. Gold Award ( over 5 Million in Sales in one year )
Housing Excellence Award ( Highest Sales Volume )
Top 100 Agents for 2003
Education and Training
Over 25 years of full time Real Estate Sales, Personalized Real Estate Service ( no secretary or personal assistants) I handle all your Real Estate needs. Real Estate Information tailored to your special needs. Experienced negotiator with a proven Track Record.
Personal Background
Background in Architectural Design, Deerfield Manor Home Owners Association President ( 1998 ) Deerfield Manor Homeowners Association Board Member ( 1997 - 1999 ) Dormont Zoning Hearing Board ( 6 years ) Dormont Library House Tour ( 1998 ) Upper St. Clair resident from 1994 to today
Testimonials
I have a long list of satisfied customers. Ask me for references.
Communities I Serve
South Hills from Mt Lebanon,Greentree, Upper St Clair, Bethel Park, Peters Twp. to Washington Co
Effective Advertising Strategies
Advertising is handled on a one-on-one basis.

All properties are advertised on several national real estate websites including www.ColdwellBanker.com and www.REALTOR.com
Open Houses are advertised in your area newspaper and on www.OpenHouse.com
Property feature sheets and brochures - Custom designed by our full-service Marketing Department.
Effective Technology Strategies
West Penn Multi List - Networks sales associates and homes for sale
Internet Advertising - Our listings stand out from the others with extra photos, more detailed descriptions and Guided Tours
User friendly websites - The Pittsburgh Post-Gazette named PittsburghMoves.com the 'most user friendly' site of any local area company
Virtual Tours - Step inside the picture and get a 360 degree view of each room
HomeBase InTouch - State-of-the-art technology connecting agents with home buyers instantly. All Coldwell Banker agents are equipped to respond within seconds to a customer inquiry, providing a fast, knowledgeable response.
Services for Buyers and Sellers
Coldwell Banker Home Loans - Exclusive guarantees and Phone in, Move in Pre-approval Programs. Pre-approved buyers mean less 'fall throughs' at the closing.

The Coldwell Banker Concierge - Can recommend hundreds of service providers before, during, and after you move

American Home Shield Home Warranty - Covered items will be repaired for one low-price deductible.

Relocation Division - Uniquely positioned as the principal broker for Cartus in Pittsburgh to bring more buyers and sellers together.

Specialty Markets - We have separate programs and divisions for luxury homes, commercial property, new construction, auction services, and property management.