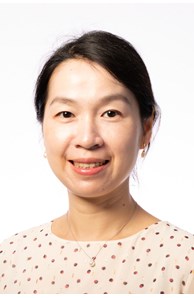 Sales Associate
Email
Phone
Office

North Hills

9600 Perry Hwy Ste 100, Pittsburgh, PA 15237-5552
I Came From Half Way Around the World to Help You And I Chose Coldwell Banker
More about Jing Mu
I grew up in the city of Chongqing located in the southwest of China. It is a city with beautiful mountains and two rivers merging together, very similar to Pittsburgh.
I moved to the U.S. in 2004 to attend the graduate school at Pennsylvania State University. Although I had an engineering background, I am always interested in exploring new things in my journey of life. Real estate is one of them.
Pittsburgh is a city with great schools, top-ranking colleges, exciting sports, diverse cultures, and excellent medical care. My husband and I love Pittsburgh and chose to raise our family here. I wish I can help you on your exploration in the journey of your life. I would love to join you and be part of your exploration to help you find your new dream home or sell your house.