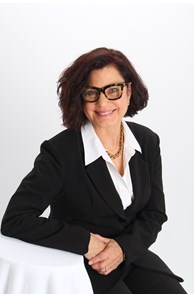 Sales Associate
Email

marylou.borchert@pittsburghmoves.com

Phone
Office

South Hills

1630 Washington Rd, Pittsburgh, PA 15241-1217
Connect with Mary Lou
Designations
Accredited Buyer Representative (ABR), Certified Residential Specialist (CRS), Senior Real Estate Specialist (SRES)
Languages other than English
Portuguese
More about Mary Lou Borchert
Clients Have Said...

Agent was exceptional in her knowledge of real estate business and the local market!!! The best!
Steve & Donna H. - Sellers
I can't say enough positive things about Marylou as an agent. From the first meeting of showing a property she made me feel at ease. Always polite on every phone call. Very informative at every home. If she didn't know information she seeked to obtain the information requested. I had not a such good experience with another agent and I expressed that to marylou. She made me feel comfortable. I would highly recommend her to anyone looking to purchase or sell their property to contact Marylou. Thank you so much for all your help and being excited on the house we purchased!
-Lisa C. - Buyer
When I decided to sell my home, I had no idea how to find a good real estate agent. I went on line to find a realtor and they refer ONLY the top 5% of realtors. I was lucky enough to get Mary Lou. We sat down to chat and discuss details and I knew within the 1st 5 minutes I wanted Mary Lou as my realtor. She is extremely knowledgeable and so very easy to talk with. When she left I thought that was one classy, easy going realtor, not at all what I thought realtors were. I've heard so many horror stories about aggressive, pushy realtors. If that's what you are looking for, Mary Lou is not the agent for you. She guided me thru everything, informed me every step of the way and most of all, kept me calm when things got a little shaky with my buyer. Any time I called or texted her, she always got back to me quickly, which I really appreciated. It was a TOTAL pleasure doing business with Mary Lou, plus she made it fun! What more could I ask for? And by the way, she sold my house the very lst day, $5000 over my asking price! Do yourself a favor, if you want to sell your home or you are looking for a home to buy, you want to call this agent. Anyone else would be a real step backwards!
-Kathy S. - Seller
I can assure you that Mary Lou was an excellent realtor for us. She always took our calls and questions at all times and if not, returned them almost immediately. She left our options wide open on homes and kept our needs as priority. She followed through with our expectations on homes and we couldn't ask for more than that. We had a timeline on when we needed to close on our home in regards to our residence needs and obligations and met the timeline on that. Mary Lou was very considerate and gave her thoughts on many homes on how we could make it "our home" on potential fixes. Her communication on the offers were very thorough and simplistic for us to understand what was going on. I would recommend Mary Lou to anyone as a realtor because she followed through with everything! We are more than happy in the home we achieved. Thank you for all of your hard work and giving us an amazing home!
-Gianni N. - Buyer
Mary Lou was very professional and an important "tool" in selling our condo. Great negotiating skills, easy, seamless transaction, prompt in answering questions, calls etc., and even helped me "declutter". The condo was on the market only 52 days and I wouldn't hesitate to use her again in the future!
-Ann M. - Seller
BEST REAL ESTATE AGENT IN PITTSBURGH
The house next door went up for sale, and at the prompting of my brother, we decided to look into purchasing it, a friend who had never used Mary Lou gave us her name and number. We placed a call, made an appointment to meet Mary Lou and see the property.
She was on time, friendly and we felt like we knew her for years, She was willing to answer all of our questions, and during the process, she was always willing to go the extra mile, on top of every detail, which was important to us as all my other Home buying experiences were a total blur. We overlooked details and information that was sent to us but Mary Lou was always willing to call, text, stop by the house, or wait for us at the office to get Business taken care of. She is simply the best and the most good-natured person to work with. As long as she is in the business I will always be willing to work with her or refer her to anyone looking for a good agent. I gave her five stars! Thank you Mary Lou!
-Marcia C. - Buyer
"Working with Mary Lou was a great experience. She was very understanding of our needs and circumstances, patient when we were indecisive, and always had our best interest in mind." Mark & Caty Thomas
"My wife and I were first-time home buyers when we met Mary Lou. It is easy to be intimidated by the search, offer and paperwork processes, but Mary Lou made us feel infinitely more comfortable with her representing us. She shared information with us promptly, advocated on our behalf with sellers and their agents and gave us good counsel as we visited properties and considered making offers. Ultimately, a great real estate agent knows how to make a stressful, life-changing decision easier to make, and Mary Lou did so in so many ways. We highly recommend Mary Lou to other home buyers or sellers!" Mark & Laura Heckmann
"This lady was excellent!" Glen & Martha Dolfi - Sellers (who rated Mary Lou with highest praise across the board.)
Experience, Service & Specialties
Licensed in 2007, full time, full service Realtor and Accredited Buyer's Representative. Mary Lou is very professional, fair, and a proficient negotiator. As a Buyer's Agent or Seller's Agent, she will provide listings as soon as they hit the market, pertinent market data, the latest in technology for property exposure and carefully negotiated terms and solutions tailored to suit your needs. Creating a great working relationship and building trust are central to Mary Lou's business philosophy.
On a Personal Note...


Mary Lou is fluent in Portuguese and lived in Brazil over 32 years. A fifteen year veteran of the restaurant industry (owner/manager) Mary Lou understands the importance of customer service and VIP treatment. At home in Brookline, she and her husband live with their much-pampered Bassett Hounds. Mary Lou's hobbies include international travel, walking, cooking/baking, gardening and mountain biking.