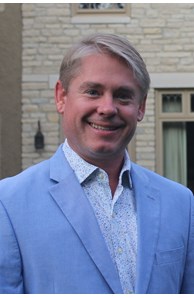 Sales Associate
Email

MICHAEL.GRIMES@PITTSBURGHMOVES.COM

Phone
Office
Strong background in property valuation and skilled at market analysis. Leasing & Rental Specialist, including investment properties and maximizing my client's ROI. Full time employment in Real Estate since 2002.
More about Michael Grimes
"Utilizing Michael Grimes was one the best decisions I could have made while leasing an investment property. His professionalism, organization, and attention to clientele, were instrumental in a worry free ownership of a rental. A Property Manager like Michael Grimes is by far a positive consideration for any rental investment."
Shawn P Weber - Client
Hello!
Since 2002, I have helped my clients navigate the Real Estate process. My strong background as a Real Estate Appraiser helps track market forces and know what factors will drive value. Proactive problem solving and my excellent communication skills keep transactions moving with success.
As a member of the Realtors Association of Metropolitan Pittsburgh, I access to the most current Real Estate listings and provide accurate information about each property. My commitment to the Code of Ethics ensures that I work in my client's best interest and always protect their position.
My goal is to provide you a successful transaction. I guarantee my service and am always available to answer questions. I manage transactions effectively and streamline tasks by email/cell. If client prefers a more personal touch, I can connect anytime and always try to schedule meetings around your needs.
I work hard and always provide excellent representation. My customer service is based on educating clients, strong representation and negotiating successful transactions.
CUSTOMER TESTIMONIAL:
"Michael Grimes went above and beyond in selling my home in every way. I was an out-of-town seller with an investment property, adding several layers of coordination to the transaction. Mike helped me price my property competitively and proactively got it out in front of targeted buyers. Once under contract, he helped me coordinate required repairs, handle difficult tenants, navigate bureaucratic steps with the borough, and established a working relationship with the buyer's agent to ensure the deal moved ahead smoothly. He was the strategic, thorough partner I needed to get this deal done, and a good sense of humor makes him a pleasure to work with. Thank you, Mike!"
Elizabeth Misner - Investor/Seller
Education and Business Philosophy
Full-time Realtor®
Property Management
Leasing Specialist
Strong background in property valuation
Skilled at market analysis and qualifying data
Understand market forces and how they affect YOUR property
Dedicated to strong client relationships with a friendly emphasis on customer service
Member of Realtors Association of Metropolitan Pittsburgh
Member of Pennsylvania Association of Realtors
Member of National Association of Realtors

Personal Background


Squirrel Hill resident
Extensive international traveler, visited six of the seven continents
Completed Outward Bound Pacific Northwest Wilderness Expedition in Oregon
Graduated from Elon University, NC with a Bachelor Degree in Corporate Communications
Interests include Golf, Skiing, Cooking, Hockey and Travel

Effective Advertising Strategies


New search interface for iPhone. Consumers are able to view property specifications and contact agents directly
Your listing will be advertised over 18 websites to connect the most buyers to your listing.
Open Houses will be held weekly and are advertised in local area newspapers and on www.OpenHouse.com.
ALL listings advertised on www.NYTIMES.com - This is the #1 newspaper website in the USA!
Custom property sheets featured in-house for showings.
Coldwell Banker Global Luxury listings now avaliable on the official website of the Wall Street Journal - http://online.wsj.com/public/page/news-real-estate-homes.html
Effective Technology Strategies


HomeBase - A platform for my clients to view and manage their real estate transaction anytime online.
RealSTATS - A real estate database that give me access to ALL recorded transactions in Allegheny County. **Great resource for Sellers**
Internet Advertising - Affiliated with over 18 websites with links to your listing. Detailed descriptions and the widest online exposure.
West Penn Multi List - Your listing will be available for online preview. My listings will feature attractive photos and important attachments.
Virtual Tours - Step inside the picture and get a 360 degree view of each room
HomeBase InTouch - State-of-the-art technology that connects me with buyers instantly. I am able to respond within seconds to a customer inquiry, providing a fast, knowledgeable response about your listing. Ask me to demonstrate HomeBase InTouch for you!
Services for Buyers and Sellers


Coldwell Banker Home Loans - Exclusive guarantees and Phone in, Move in Pre-approval Programs. Pre-approved buyers mean less 'fall throughs' at the closing.

The Coldwell Banker Concierge - Can recommend hundreds of service providers before, during, and after you move

American Home Shield Home Warranty - Covered items will be repaired for one low-price deductible.

Relocation Division - Uniquely positioned as the principal broker for Cartus in Pittsburgh to bring more buyers and sellers together.

Specialty Markets - We have separate programs and divisions for luxury homes, commercial property, new construction, auction services, and property management.