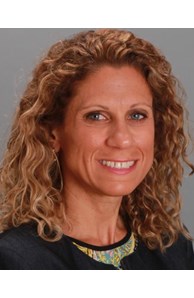 Sales Associate
Email
Phone
Office

North Hills

9600 Perry Hwy Ste 100, Pittsburgh, PA 15237-5552
SO YOU'VE DECIDE TO MAKE A MOVE. NOW WHAT? I CAN TAKE IT FROM HERE
More about Teddy Malobicky Malobicky
Whether you are looking to buy, sell, or both, I deliver unmatched customer service. How do I do that? Easy- my business model is based on the quality of the services I proved not volume of clients that sign with me. As I result, I put your needs first and foremost every single time. No transaction is too small, no call gets unanswered, no detail gets lost because my focus is always on you. And by partnering with Coldwell Banker, I have access to the very best industry tools to make the process seamless and successful. My background in real estate coupled with my own personal experiences with relocating have all shaped the way I operate in this business. Working with you and for you. Your advocate, your representative, your friend. Because all those relationships are important if you are going to get the best service with the best success.
A LITTLE BIT ABOUT ME:
Soccer Mom, Runner, Realtor. Those are my passions. My greatest gifts are to serve my family and my community. Before being licensed in PA, I handled closings for escrow companies and wrote title insurance, so real estate in all its forms has been my unique focus for over 25 years. Also during those years, my husband and I relocated across the country 7 times with his company, both with and without kids. My journey has helped influence me to be the kind of agent that cares about your whole experience and making it as exciting and productive as possible. My goal is to not only simplify your process, but also go above and beyond to help you feel good about the choices you are making and assist you in every aspect of the experience. Together we will get you home so you can concentrate on what matters most. Family, career, hobbies, life.
Here are some of the things I can do for you:
Find Your Next Home
By taking the time to get to know you, it becomes clear to me what is important to you and what you'd like to find in a home. I then take that knowledge and effectively analyze the local market and target trends to help you find the perfect home at the right price. In a competitive market my communication skills and readiness to move quickly help my buyers get under contract despite the competition.
Sell a Home
I take full advantage of Coldwell Banker's marketing tools to ensure that your property gets maximum exposure in this technological world in which we live. That includes showcasing your house on more sites than anyone else. From there I help negotiate the best deal, and work with you through every detail to make sure we get to the closing table seamlessly.
Consult on Home Selling Tactics
Oftentimes buyers don't visualize living in your home the way you do. I can make your home attractive to its ideal audience - which can help you get top dollar. Things like staging the home, making repairs or minor improvements, or even simply painting the walls can be the difference between a home resting on the market and one that's sold fast.
If you're looking for a committed, positive and helpful partner to help you make your next move a successful reality, give me a call. I'll take it from here.