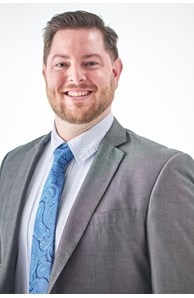 Sales Associate
Email

rob.hinkle@cbhomes.com

Phone
Office

Wyomissing

975 Berkshire Blvd, Wyomissing, PA 19610
More about Rob Hinkle
Hello,
My name is Rob Hinkle. I currently reside in Berks County with my beautiful wife, our English bulldog (Harley) and our two cats (Jasper and Scarlett). I grew up in Phoenixville, Pa (Chester County) until 10th grade when my family moved to Berks County. I then graduated from Governor Mifflin High School. After high school, I studied Criminology/Pre-Law at Indiana University of Pennsylvania.
I knew at a young age that I had an interest and passion in Real Estate. My goal is to make this process and experience easy and exciting. My friends and family describe me as a self-motivated individual. My main qualities would be that I am moral, honest, and respectful. I thrive on helping others achieve their goals.
My expertise is in residential real estate for Berks, Chester and Lancaster counties. These counties are my main areas of focus but because of our national network of affiliates, I can help you to relocate anywhere. The unique aspect of working with me would be the availability of working with an interior designer.
My wife, Lyndsey Hinkle also graduated from Indiana University of Pennsylvania with an Interior Design degree. As a team, we have the ability to not only assist with buying and selling your home but renovating your new home to fit your wants, needs, and personality. In addition, our services could include staging, layout consultations, color selection, project managing, 3D computer designs, finding and hiring contractors and much more. Lyndsey's designs are featured around the country. She was also featured at a national kitchen and bath industry show in Las Vegas in 2019. Her specialization is in kitchen and bath design however she has completed designs for every room in the house. This includes custom bar rooms and wine cellars. If you need assistance with designing commercial property, Lyndsey has designed local bars and eateries as well.
Our business can also help those looking to get the most profit out of their current house when looking to sell. The idea is to complete strategic renovations to help the functionality and look of your house to increase resale value.
Lyndsey and I are here to make your dream house a reality!
Please contact me with any questions. We look forward to working with you. Below is Lyndsey's website with some of her designs.
Wiseinteriorsbylm.com
Rob Hinkle