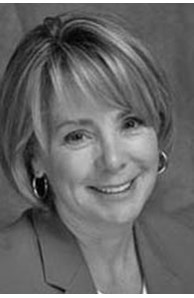 Sales Associate
More about Anne Marsh





I am dedicated to helping my clients with all of their real estate needs. Licensed since 1998, I bring experience of new construction sales for the past 30 years. I pride myself with hard work, good communication skills and a great passion for assisting all my clients, whether it is the purchase or selling of their home. I look forward to serving you in any aspect of your real estate needs!


Licensed in Rhode Island
Licensed in Massachusetts
Member of The Northern RI Board of Realtors
Member of RI Association of Realtors
Member of the National Association of Realtors
Professional Achievement


Full Time Real Estate Professional Dedicated to Serving Your Needs
Member of RI MA Multiple Listing Services
New Construction Sales since 1980
Consistent Diamond Award Recipient
Education Certification


Graduate of Rhode Island College
BA in Education
Accredited Buyer Representative
Community Involvement


Coldwell Banker Cares
Former CCD Educator
Reviews
Q1: Anne was the agent for the selling of our home. Every step of the way was taken with great care. Anne helped us prepare our home for professional pictures which I think made a big difference. Anne had our house on the market in a timely fashion, had a beautiful write up which represented the qualities of our home. Our house had a purchase and sale signed in les than 24 hours!! Again Anne was there from inspection to closing again available all the time to guide us through the process. We had three closings last week associated with our homes within three hours and everything went so smoothly. Anne did a fantastic job, we were lucky to have her. Q2: I had been in touch with Anne about a house many months ago. I was so impressed with her that we stayed in touch. the market for what we were looking for was very difficult, but Anne stayed with us and when the house we ended up buying came on the market Anne was great. Anne was able to set up a showing before the open house and we had a signed purchase and sale before the open house! every step of the way from inspection to closing Anne was with us answering questions and also advising us. We could not have asked for a better representative of our needs and wants.
Because of our commitment to purchase another property, we had to get a home listed within days. Anne did a phenomenal job moving this to the market.
: Anne has done a truly phenomenal job with selling our home. Things ran like clockwork: the synchronization of inspections, showings, delivery of documents, and communications, to name a few, went with no problems.