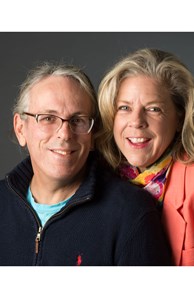 Sales Associate
Email

jlondo@cbcarolinas.com

Phone
Team
Office
Aiken's BEST full-time husband & wife team! More than 40 years experience selling and listing homes. We're available 7 days a week! Call/text us now! (803) 295-6261
Connect with Jeff and Julie
Designations
Accredited Buyer Representative (ABR)
More about Jeff and Julie Londo
MORE ABOUT US . . .
Hi There ~
Thanks for taking your time to visit us and find out more about us - and how we can help you!
We are a full-time husband and wife team of realtors with more than 40 years of combined real estate sales experience. Julie first obtained her real estate license in Texas in 1988. When Jeff and Julie married, they continued their real estate journey together. Large or small - New Construction or Historic - we love selling them all.
We have a passion for restoring historic homes and have restored a few in our life together. We were awarded the Aiken Historic Award for Outstanding preservation in 2008. That is a rare and wonderful honor.
We understand that buying a home is wonderful experience filled with emotion and one of the most expensive investments you'll ever make. We are here to guide you and educate you all the way! We understand that whether you're spending $50,000 or $1,500,000 it's an important decision and one you need guidance with. We will give you assistance all the way from your first showing appointment - to your closing and beyond. We have relationships with our clients that have lasted many, many years! We also have many, many satisfied clients with testimonials to share.
As a full-time team, you actually get the knowledge and experience of two - for the price of one! We can represent you when you're buying a house as a "buyers agent" or when you're listing your home or land as a "sellers agent". We will educate you fully of the differences.
nbsp;
BUYING A HOME? Whether you're a first time buyer - or a seasoned veteran with multiple home sales - we are on your side and can help you with all the details. We also have mortgage lenders, home inspectors, insurance agents we can share with you. Our goal is to make the home buying and selling process an easy one that you enjoy and understand. We want you to LOVE your purchase and when you've outgrown it or need to make a change - you'll call us again and again to help you with your real estate needs!Buying a Home? We'll take the time to listen to all of your needs and desires and take as much time as we need to in order to find you a "perfect fit". We will educate you all along the way and take the "guess work" out of the equation. We understand that a home purchase is expensive and emotional. We take the care to address both. We strive to help you enjoy and fully understand the entire process.
nbsp;
nbsp;
OUR SPECIALTIES - SELLERS OR BUYERS AGENTS!
WE HAVE MORE THAN 40 YEARS OF COMBINED REAL ESTATE EXPERIENCE AND WE ARE HAPPY TO HELP YOU TOO! nbsp;GIVE US A CALL/TEXT 7 DAYS A WEEK SO WE SHARE OUR MAGIC WITH YOU. nbsp;WE ANSWER OUR PHONE!! WE GET RESULTS! nbsp;YOU GET 2 FULL TIME REALTORS FOR THE PRICE OF ONE!
AIKEN'S BEST FULL-TIME HUSBAND WIFE TEAM!
We are a full-time husband and wife team with more than 40 years combined real estate experience helping sellers sell their homes or vacant land. nbsp;We also love working with buyers! nbsp;First time buyers or seasoned ones. nbsp;We have a wealth of experience and knowledge selling real estate in Aiken and all the surrounding ares such as: Montmorenci, Windsor, Trenton, Jackson and everywhere in between. nbsp;We also have a strong background in improving, renovating and preparing homes for sale. nbsp;We have bought and sold over 10 homes ourselves and we know the magic required to get you the most money - in the shortest amount of time. nbsp;We get results! nbsp;We work as a team with you and have hundreds of satisfied clients that will testify!! We are ready to go for work for you and get you the results you're seeking. We are eager to serve you. Here are some of the things we can do for you:
Finding Your Next Home:
You need a team who knows the area inside and out. nbsp;We can work to find you the "right" home - in the "right" location to support what your needs are. nbsp;Whether you need a couple acres to put your horse on - or want a good neighborhood with other families in it for your children - we can help you find it. nbsp;We help you discover all the wonderful aspects of not only the home, but the amenities and features of the location and nearby activities that suit your personal needs. nbsp;When you work with us - you get the service of 2 realtors for the price of one! nbsp;It's such a great deal! nbsp;Call us today to let us get working together. nbsp;(803) 295-6261. nbsp;You can call or text us at that phone # 7 days a week. nbsp;We are here to serve! Call us and see for yourself.
Selling Your Home:
When it's time to move, you need a team that will get right to work to advertise your home, show it nbsp;to prospective buyers, negotiate the purchase contract, arrange financing, oversee the inspections, handle all necessary paperwork and supervise the entire process to a successful closing. nbsp;We will take care of everything for you from start to finish - from listing papers to closing papers and your proceeds check! nbsp;
Consult us for your Home Selling Tactics:
Oftentimes buyers don't visualize living in your home the way you do. nbsp;We coach you and make suggestions that will make your home more attractive to it's ideal audience. nbsp;Having your home clean, neat and ready for a new owner can often get you more money. nbsp; Things like staging the home, making repairs or minor improvements, or even simply painting the walls can be the difference between a home resting on the market and one that's sold fast. nbsp;We also own an interior painting service 'Two Ladies and a Paint Brush' that can give you a free/no obligation estimate on painting services. nbsp;We also can recommend contractors that have a good reputation to do small repairs that take many of the "questions" buyers often have - out of the question. nbsp;