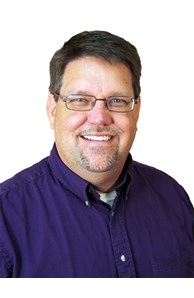 Sales Associate
Email

cwinesett@cbcarolinas.com

Phone
Office

St. Andrews

459 Saint Andrews Rd, Columbia, SC 29210-4424
More about Craig Winesett
Coldwell Banker Residential Brokerage is the leading real estate company in the Midlands. The Coldwell Banker name offers instant credibility and is also affiliated with the "World's Most Ethical Companies" for 6 consecutive years. This is no surprise to the agents who affiliate with us. Coldwell Banker was founded 110 years ago on the principles of trust, honesty and integrity. The St. Andrews office uses the brand and power of Coldwell Banker to offer agents exceptional support in the following areas. We are a full service office in that our management philosophy is to provide agents exceptional service designed to enhance their career.
St. Andrews Team
The St. Andrews team is led by Craig Winesett who has been the Broker-in-Charge since 2012. He began is real estate career in 2002 and has been a top agent, sales manager for many of the builders in the Midlands and lead trainer for Russell and Jeffcoat Real Estate teaching 100's of agents in his "Boot Camp" classes. He is a non-competing broker preferring to help agents achieve their career goals rather than helping buyer and sellers.
Callie Hall and Eva Langston are the Office Administrators. Callie has real estate experience and has been at the St. Andrews office for more than 25 years. Eva also has real estate experience and also worked in the marketing department for Russell and Jeffcoat.
Technology and Education
Coldwell Banker provides the best technology and educational opportunities to their agents. Becky Eakle is Coldwell Banker's full time education manager. Free classes are held the second week of every month in the Columbia area for agents to attend. Along with these classes, the St. Andrews office holds weekly education meetings, weekly prospecting group meetings and various other educational functions throughout the month. Along with Coldwell Bankers on line learning platform, agents at the St. Andrews office have many educational opportunities.
Our technology platforms also separate us from our competition. The links below are just a few of the many programs we offer the agents to help them grow their career.
We look forward to talking with you further about affiliating with our office as an agent. Contact Craig at his cell number 803-238-0029 or email him at cwinesett@cbcarolinas.com to set up a confidential appointment to discuss your career in real estate.