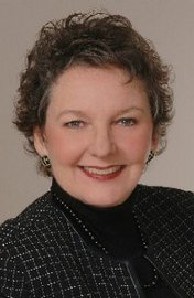 Sales Associate
Email

janecdrake@gmail.com

Phone
Office

Midtown

1711 Gervais St, Columbia, SC 29201
More about Jane Drake
About me
WE ARE READY. How may we help you?
Our exceptional marketing tools expertly present sellers' properties to the "new real estate consumer." If you are that "new consumer" we're ready with the information you want and need, and know how to help buyer clients make a solid real estate decision.
Clients receive unparalleled diligence, attention to detail and prompt effective communication. Our many years of real estate experience - transaction problem prevention and resolution - will make YOUR real estate experience a successful one.
Our clients say it is our STEADFAST COMMITMENT to SERVICE AND RESULTS that earns their loyalty and REFERRALS.
If you or yours are moving anywhere in the world... Jane personally interviews and selects candidate agents in ALL global locations to provide the high calibur of service you deserve.
Jane Craig Drake has over 25 years of real estate experience in South Carolina, Washington DC, and California. She has been with Coldwell Banker for over a dozen years and has served in many different client, manager and agent training and coaching capacities. Jane holds frequent business development and technology workshops and enjoys sharing her knowledge in the field. She has a keen interest and broad experience in residential and commercial sales, land development and historically accurate restorations. She has a personal passion for smart planning and design as the Midlands grows! Her father was a Columbia custom home builder and developer and her heroine is her mother (she taught at USC for 39 years) who at 92, Jane says, "was still extremely opinionated...and usually right!" Married to a New Jersey native, Jane and her husband have two daughters: a current University of South Carolina senior; and a graduate of Davidson College now pursuing a PHD at UT Austin. Jane is a USC Journalism and Business graduate and Spring Valley resident. She demands optimism, honesty and resourcefulness, and enjoys her family, dogs and helping her garden and her agents' careers grow.