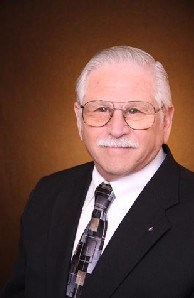 Sales Associate
More about Bruce Bowers
About me


Real estate is a real PEOPLE business. I have been told that I am a caring person - one who is genuinely concerned with my fellow man. Throughout my life I have been involved in numerous occupations and volunteer activities that revolved around PEOPLE'S needs - often at the time they need help the most. My many years of public service in emergency medical service, volunteer fire and rescue, and reserve law enforcement kept my fingers on the needs of people.
Those who work with me will tell you that I will go the extra mile to meet my clients' needs. I am not a 9 to 5 person. My varied background has truly helped me understand that everyone has their own needs, and I pride myself in being able to find the common bond with people from varied walks of life. This is why I'm in the real estate business now!
Because the real estate industry is becoming more sophisticated and challenging every day, you need a professional who understands the industry and is positioned to stay ahead of the game. I go that extra mile to help you achieve your goals. I provide a detailed marketing plan designed to get you moving. Exposure to local and surrounding markets is the key to a successful sale! I know local market conditions, mortgage options, and neighborhoods.
Buying a Home? I take the time to listen to your needs and desires, and find your dream home. Your total satisfaction is my number one priority. To assist you in determining the approximate monthly payment for which you can likely qualify use the PRE-QUALIFICATION CALCULATOR. To assist you in your search use the MORTGAGE CALCULATOR to determine a comfortable price range home to consider. The "MY PROPERTIES" tab above will allow you to view my current listings or OFFICE LISTINGS to see all that are listed by my office .
CAPTURE AND KEEP ME TO HAVE ACCESS TO MY WEBSITE RESOURCES ON YOUR PHONE
Scan the QR Code on the right with your IPHONE or similar phone and install my mobile web site so that you can also find a home on your mobile phone!
Scanlife.com is an app that can be downloaded for free on your Blackberry, IPhone and Android phones and will access this site.
Search for homes by address, city, price, beds, baths.
View all the photos for every listing
View this week's open houses
Attention! If you own an IPHONE or an Android mobile device, your home search just got easier! Try our mobile web site now and click on "Find Properties Near Me" - the mobile web site will use your IPHONE or Android GPS service to locate your current position and will show you the closest homes to where you are.
Enter a friend's mobile number in the linked mobile site and they can install this too!
MY LINKS will take you to a list of helpful links to learn about school systems in the area, chambers of commerce, etc.
Learn more about my background by visiting BIOGRAPHY .
Selling a Home? I strive to get your home sold for top dollar and in a timely manner. My online and offline marketing programs will give you the edge you need to sell your home. Give me a call today and let's get moving. A great starting point would be to request a FREE MARKET ANALYSIS!
Moving to another area? Coldwell Banker has a world class referral program. If you are planning a move to another area I can make arrangements to get a well qualified agent in our network to be ready willing and able to assist you in locating the perfect house to make your new home. Tell your friends about this free service if you know they are planning a move FROM ANYWHERE TO ANYWHERE.
Know anyone moving to Aiken SC area? Services also available for the Charleston SC area. Of course I invite you to forward my web address to anyone you know planning a move to this area. I can assist them in obtaining all the information they need to make their move as comfortable as possible. Of course tell your friends HERE already about my services if you know of anyone wanting to buy or sell a home here
Military service? Past or present military service? Please advise me to learn about special benefit program available!
Above all, please remember that I am available to help you with a more thorough and personal search when you're ready to explore more. There are a variety of services that I can inform you of, whether selling or buying, such as our AHS Home Warranty program, Coldwell Banker Mortgage and others.
Just contact me and I'll be happy to be of service!
Specialties

First Time Buyers,Dream Home,Quality Home,Residential,Move-Up Home,Commercial,Land,Luxury Homes,Relocation,Historic Home,Retirement,Investment,Executive Home,Country Property,Acreage,New Construction,Custom Home,Farm And Ranch