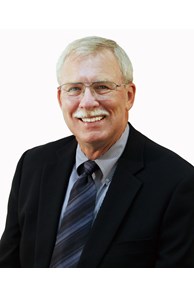 Sales Associate
Email

jcornelius@cbcarolinas.com

Phone
Office
Residential Real Estate Broker, former Real Estate Teacher, Certified Review Appraiser, & Registered Mortgage Underwriter
More about John Cornelius
Personal Background
I'm proud to be a member of the most successful real estate company in the Greater Columbia Area. Coldwell Banker Real Estate markets the most listings, has the best reputation for serving sellers and buyers, and has the best agent support system out there...which means we are in the best position to delight and surprise you with our service.
I partner with buyers to survey the vast market place and locate properties that meet your hopes and expectations; we explore the properties together and I stand with you, ready to guide you through the often stressful and sometimes complicated process of converting dreams to reality. From the first showing to the closing table and beyond, I will be with you, providing information, doing the legwork and everything possible to make your home buying experience fun and satisfying.
I fully understand that Home sellers want a reputable broker who stays in continuous contact, takes the job seriously, knows the market place, and acts with the highest level of professionalism while putting the client's interests first.
When home sellers are also home buyers my experience as a certified project manager with the internationally recognized Project Management Institute (PMI) and years of experience in the business world ensures that the transition to your new home will fulfill your highest expectations with the lowest possible risk to you. We will plan the transition together and communicate continually while believing that anything is possible as long as we do everything possible to make it happen
About John Cornelius
Formerly from Texas, John and his wife June have lived in the Irmo-Lexington area since 1991. He was the Director of Real Estate Programs at Central Texas College and Manager of the Management Marketing Department that included Finance and Banking degree programs. John owned and operated his own real estate company and was a member of the Fort Hood Area Board of REALTORS® He is a former Certified Review Appraiser and Registered Mortgage Underwriter with NARA/RMU.
John's business experience includes organizational development consulting for more than 100 organizations over the past twenty years including many Fortune 500 companies. He attended Texas Christian University (TCU) for his undergraduate degree in Public Administration and has a master's degree in Management from the University of Central Texas (Texas AM - Central Texas). He has held his certification as a Professional Project Manager (PMP®) since 2005.
John is a US Army veteran, having served in Armored Cavalry and Military Intelligence units. He enjoys golf, outdoor activities, and spending time with family.