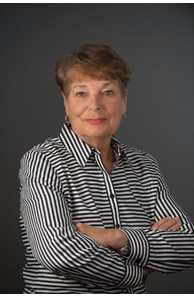 Branch Manager
Email

ann.whalen@cbcarolinas.com

Phone
Office

Mount Pleasant

1127 Queensborough Blvd Ste 103, Mt Pleasant, SC 29464-5431
More about Ann Whalen
About me
If you looking for a career in Real Estate? Are you a new agent or an agent who just wants more from his company? Do you want to excel in this industry? If so, I am looking for YOU!
I know each person needs individual attention. I believe that each person has his own unique mark and strengths and I take great pride in helping that agent meet his client's particular needs in real estate transactions.
Because the real estate industry is becoming more sophisticated and challenging every day, you need professionals who understand the industry and are positioned to stay ahead of the game. I go that extra mile to help you achieve your goals. I provide a detailed training plan designed to get you moving.
Coldwell Banker has an exceptional array of marketing tools, career support, training programs and office and broker support. We have everything necessary to make you the exceptional agent you know you can be.
For more information about JUST SOME of the exceptional tools and systems available to you at Coldwell Banker, CLICK HERE!
ABOUT ME
Over 20 Years in Real Estate
Top Producing Agent in the Charleston Market
Broker in Charge for the Last 12 Years
Past Chairman of CTAR Ethics Committee
Past Chairman of CTAR Code Read
Past Chairman of CTAR Broker Society
Member of CTAR Professional Standards Committee
Member of the MLS Board of Directors
Member of the RUG Committee
Past Member of SCAR Board of Directors
Member of SCAR Ethics Board of Directors
Member of SCAR Professional Standards Board of Directors
Current Broker in Charge of Coldwell Banker , Mount Pleasant Office
Current Broker in Charge of Coldwell Banker , Down Town Charleston Office
2014 Charleston MLS President
Grandma of 9 Beautiful Children