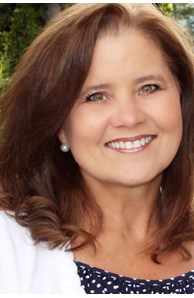 Sales Associate
Email
Phone

Market Mount PleasantOffice

1127 Queensborough Blvd Ste 103, Mt Pleasant, SC 29464-5431
Theresa Stanton, Realtor, trusted and true, as she leads you to the investment in your future home, investment or rental.
More about Theresa Stanton
When it comes to customer service in today's fast paced world, let's face it, business has become impersonal. We are constantly confronted with automated tellers, voice mail systems, recordings of all kinds, warehouse stores; drive-thru everything, and much more. Convenient, yes, but sometimes when it really counts, don't you wish you could find people who care? I know that when it comes to people, no two individual's needs or goals are exactly the same. That's why many people choose to work with me when they have real estate needs. They find my more personal and customized approach very refreshing. I never try to fit my clients into a mold or use a cookie-cutter approach. I know each person needs individual attention.
From that first-time buyer to the seasoned investor, I've helped them all achieve their goals. I know that today's home buyers and sellers are more educated and sophisticated than in years past. My desire to stay ahead of this constantly changing industry finds me persistently searching for better, faster and smarter techniques to get the job done. I will go that extra mile to help you achieve your goals. I know local market conditions, mortgage options, and neighborhoods.
A home is one of the most important investments people make, both financially as well as in creating memories for life. I take my responsibility in this role as a team with you, with the utmost of significance.
As added value to my clients, I have been a South Carolina Residential Builder for over 20 years in both New Construction as well as Renovations. This experience plays a major role in assisting my Buyers in identifying the quality of construction and evaluating design and floor plans that meet the needs of their situation or family. As a buyer on new construction, it is important for my clients to utilize their own Realtor representation in their purchase and not only the Builders agent at no cost to them. I take a very active role at every stage of the construction with the builder for all inspections and walk throughs to assist them. This plays a key role for my out of town buyers through on site video calls as well as sending photos and tours.
I take the time to listen to your needs and desires, and find your dream home. Your total satisfaction is my number one priority.
Selling a Home? I get your home sold for top dollar and in a timely manner. My online and offline marketing programs will give you the edge you need to sell your home. You will get a very personalized marketing plan that will be inclusive of marketing to over 900 websites as well as professional photography with beautiful brochures. I don't want to just list your home, I want to sell it! Fast! Give me a call today and let's get moving!
Relocating? If you are moving to my area, I can assist you in collecting the information you need, and make your transition as smooth as possible. I have been a resident in the Charleston area all of my life and love to share my home town with you! I can help with finding Doctors, babysitters, hairdressers, etc... This is a passion for me as I partner with you to settle into your new community.
As part of the Coldwell Banker family, I know local market conditions, mortgage options, and neighborhoods.
Personal story:
I was born in Charleston and raised in Mount Pleasant where I graduated from Wando High School. I went on to get licensed as a Dental Hygienist and continued to hold that License for decades beyond practicing clinically.
I later studied to become a licensed SC Residential Contractor and added becoming a Licensed Realtor. I currently hold licensure in both.