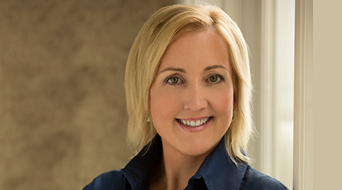 Jamie Duran
President
Orange County, Riverside County & San Diego Companies
A real estate professional in Southern California for 25 years, Jamie Duran is President of the Orange County Company and the San Diego Company of Coldwell Banker Residential Brokerage®. In this position, Ms. Duran oversees 47 offices and 2,500 independent sales associates serving clients throughout Orange County, Riverside County, and San Diego County.
A true "in-the-field" leader, Jamie Duran was formerly Regional Vice President for Coldwell Banker Residential Brokerage in Greater Los Angeles for the Northwest Region and had previously served as District Manager for Coldwell Banker Greater Los Angeles and Branch Manager of the company's Studio City office. In 2004, Duran was honored with the Manager of the Year award. She received the Manager's top honor of President's Award in 2006 and 2009. In addition, she made the NRT President's Council for six consecutive years from 2002 to 2007. This award recognizes the 20 percent of all NRT branch office managers nationally.
Duran holds a Bachelor of Science degree in real estate and finance, as well as certifications in both real estate appraisal and real estate law. She is a licensed broker. Throughout her years of real estate service, she has demonstrated her personal and professional commitment to customer-centric service, whether the "customers" are the sellers and buyers of real estate or the sales associates that serve them.
Jamie Duran is known as an inspiring and compassionate leader, who guides her agents and their clients through any obstacles that may arise during the buying or selling process. Her first-hand, up-to-the-minute knowledge of the regional marketplace and her big-picture understanding of industry trends have earned her gratitude and respect among Coldwell Banker clients and among her professional colleagues nationwide.