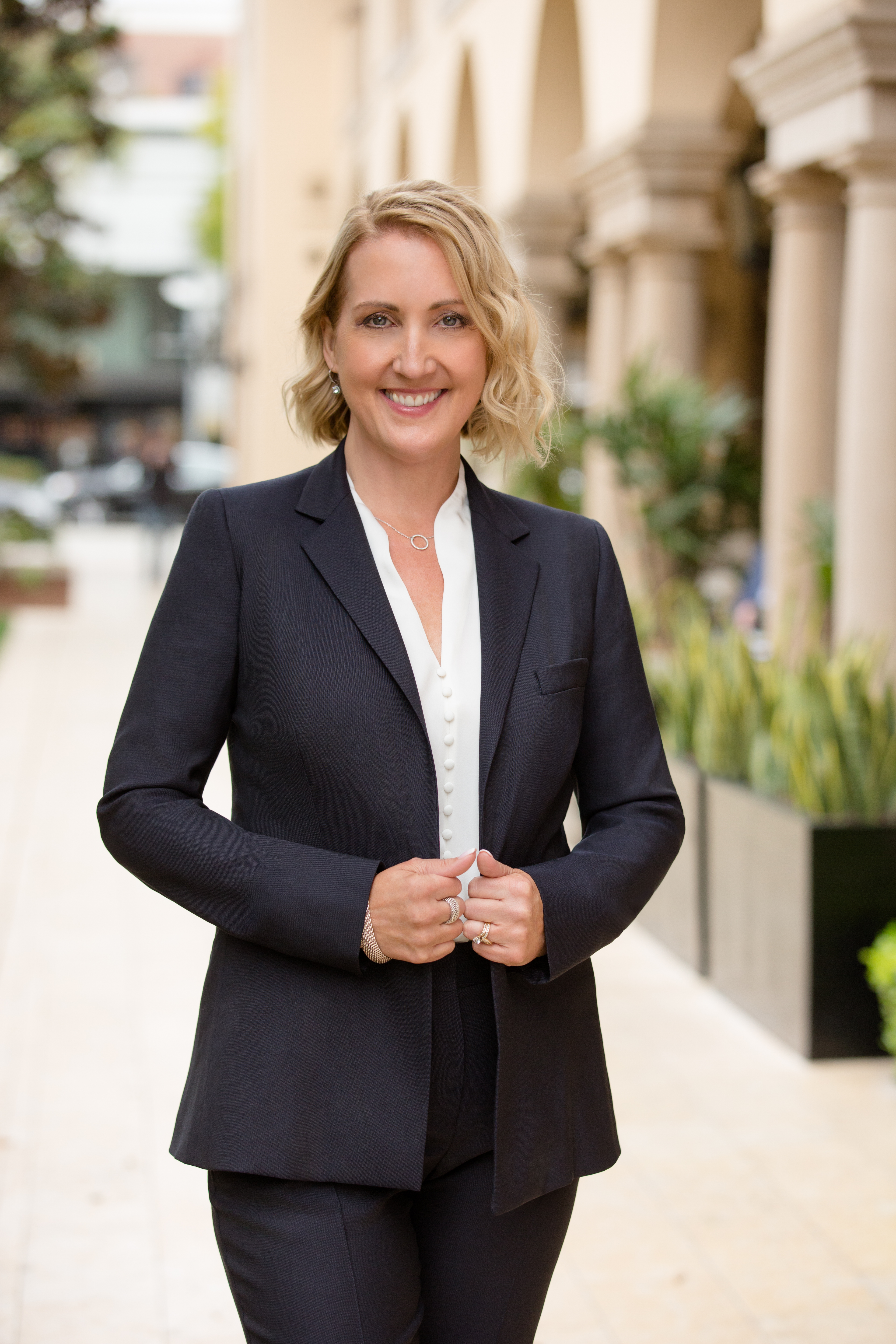 Jamie Duran
President
Southern California
A real estate professional in Southern California for 30 years, Jamie Duran is President of Coldwell Banker Realty in Southern California, overseeing 75 offices, 4,400 independent sales associates and 226 employees. Her territory includes the counties of Santa Barbara, Ventura, Los Angeles, Orange, Riverside and San Diego.
Prior to her current role, Jamie was President in Orange, Riverside and San Diego counties from 2014 through December 2018. She led the company to achieve nearly $9 billion in sales volume and 11,300 closed units in 2019, representing a growth of over 50 percent since 2014.
Jamie is regularly recognized as an influencer in her field. She was profiled in the Los Angeles Business Journal's 2020 Book of Lists as the leader of the number one company on its Residential Brokerage Firm List. In 2020 she also was named in the Swanepoel Power 200 list, which ranks the most powerful leaders in the residential real estate brokerage industry, for the fourth consecutive year. This distinction places her on the Top 40 Women Executives List, a subset of the Power 200, and acknowledges women leaders who hold the highest senior executive positions in the residential real estate brokerage industry. In early 2020 her team achieved Platinum status in the Cartus Broker Network's Excellence Awards for outstanding 2019 performance in the Greater Los Angeles, Orange County, Inland Empire/Riverside County and San Diego, California markets.
The North San Diego County Association of REALTORS® honored Jamie as an Industry Leader of the Year in 2019, and she was named one of HousingWire's 2019 Women of Influence. This program recognizes the outstanding efforts of women across the nation for their influential work and lasting achievements in driving the U.S. housing market.
Jamie has held various leadership roles with Coldwell Banker, including Regional Vice President for the Greater Los Angeles company for five years, managing 15 offices and 1,000 agents from Santa Barbara to Pasadena. She also led 130 agents for 12 years as a Branch Manager and District Manager for the Coldwell Banker Studio City office, receiving top honors as Manager of the Year and being recognized with the President's Award multiple years. The Coldwell Banker Studio City office ranked among the top 20 percent of all Coldwell Banker offices nationally for nine consecutive years in production growth, along with recruiting production and units.
A licensed broker and a true "in-the-field" hands-on leader, Jamie has a track record that speaks volumes about her abilities to drive a company forward in both innovation and growth. Throughout her years of real estate service, she has demonstrated her personal and professional commitment to providing excellent customer service to sellers, buyers and the sales associates who guide them. Her firsthand, up-to-the-minute knowledge of the regional marketplace and a big-picture understanding of industry trends have earned her gratitude and respect among Coldwell Banker clients and her professional colleagues nationwide.