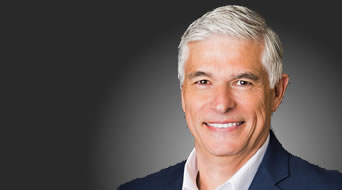 Joe Mamone
Regional Vice President
Greater Los Angeles - Inland Region
Born and Raised in Hudson County, New Jersey, Joe Mamone obtained his real estate sales person licenses in 1985. Migrating from a career in accounting, Joe quickly established himself as a top real estate professional. In his first year, Joe was awarded "Rookie of the Year" for 1986 in Schlott Realtor, a company of over 90 sales offices.
In 1988 Joe was appointed Branch Manager of the Jersey City Office. Under his tenure, the Jersey City Office rose to the rank of #1 office in Hudson County based on sales volume. In 1994, Joe was transferred to manage the Alpine/Closter Office. During his 12 years as Branch Manager of Alpine/Closter, the office rose to the ranks of one of the top offices in Bergen County and in the Coldwell Banker Residential Brokerage company throughout New Jersey.
In 2006, Joe was tapped to become Vice President of Business Development for Coldwell Banker Residential Brokerage New jersey & Rockland County, NY. Again in 2007, Joe was chosen to take on yet a larger role as President of Coldwell Banker Residential Brokerage Long Island & Queens, NY's 22 offices and 1,400 sales associates. After 6 years, Joe's affinity to Hudson County, New jersey drew him back to head the Hoboken Office in 2013. The Hoboken Office quickly became one of the top offices in all of Coldwell Banker Residential Brokerage, New Jersey & Rockland County, NY and remains one of the very top offices out of the company's 54 offices.
In 2015, Joe relocated to Southern California where he was appointed to his current position of Regional Vice President, Greater Los Angeles, CA Inland Region. He is an animal rights activist having spearheaded raising tens of thousands of dollars for animal shelters and rescue organizations throughout New York and New Jersey.