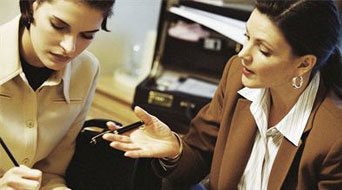 West Coast Escrow has over 45 branches, making it the largest independent escrow operation in Southern California. Founded in 1965, our escrow services have a well-established reputation of trust, expertise, performance and financial stability.
Escrow allows the buyer and seller to transfer property, per their contractual agreement, through a neutral party thereby assuring no funds or property will change hand until all terms have been met.West Coast Escrow is a full-service escrow company licensed by the Department of Business Oversight, handling all escrow needs including sales, tracts, commercial property, exchanges, refinances and loans.
Our high-caliber escrow officers are creative problem solvers who provide timely, responsive and quality service.As an industry leader in developing better ways to deliver escrow services through innovation and technology, West Coast Escrow utilizes efficient backroom processes that assist the branches as remote employees, performing several time consuming tasks which allows the escrow officer to focus on customer needs.Currently, West Coast Escrow continues to grow through long-standing relationships with our clients and the communities they service throughout Southern California.