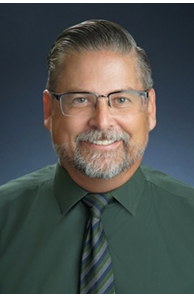 Manager
Email

david.scarbrough@cbdfw.com

Phone
Office
Coldwell Banker Residential Is The Place To Be!
More about David Scarbrough
About me


As the Branch Manager of the Coldwell Banker Residential Brokerage Mansfield office with experience as managing broker in the Frisco, Keller and Ellis County office, I am passionate about helping independent sales associates build powerful/successful real estate careers!
My extensive experience in real estate is a valuable asset to the independent sales professionals and staff in the Mansfield office.
As a former top producing independent sales associate with Coldwell Banker Residential Brokerage, I know what it takes to achieve and maintain success as a real estate professional. The first and most important step is choosing the right brokerage to affiliate with. By affiliating with Coldwell Banker Residential Brokerage, you will have access to a non-competing branch manager, and through optional resources such as business planning and educational sessions, we partner with you in the Mansfield office to develop a stable foundation to grow your business.
If you are thinking about selling real estate or if you are a REALTOR seeking to take your business to the next level, please do not hesitate to contact me! I am always available to speak with individuals striving for excellence and wanting to serve in a business that offers flexible hours and unlimited income potential.
Skill Development Workshops
MCE Certified Instructor
Professional Skill Development
Marketing Tools
Technology Tools
Non-Competing Manager, Dedicated to Your Success
Recent Industry Experience
Hands-on Manager Assistance
Specialties

Accessible Housing
Read what my agents have to say



"Dear Sue (President of CBDFW),
Before David meets with you for his "Annual Review", I wanted to let you know that he is an outstanding manager. With more than thirty years in the real estate business, I have had many managers none of whom are any better. David is always positive, helpful, and informative. His agent workshops are well planned, well presented, and very informative. He knows so much about technology and is always to help agents with it. I am very happy that he is in a leadership role at our Mansfield office. I am hopeful that he will remain our manager for a very long time.
Kind regards,
Martha Cannon, CRS, GRI, CHMS, SFR, ABR
Broker-Associate
Coldwell Banker Residential Brokerage
David Scarbrough has been a valuable addition to the Mansfield Office. From his innovative ideas and technology skills to his humor, David has definitely been a valuable addition. He encourages and supports the camaraderie among our office and I can see the sky is the limit under his leadership.
Susan Garcia, CNS, SFR, ABR, e-Pro
Coldwell Banker Residential
Sue (President CBDFW):
I just wanted to send a note to tell you how much I appreciate David Scarbrough. In my short tenure with CB, I do believe he is a real asset to our office. I learn something from him every day and he is trying to make me a better realtor every day. He offers suggestions about growing my business and also shows me how to use technology to improve my results.
I think we are lucky to have him.
Kirby Collins
Realtor
Coldwell Banker Residential Brokerage