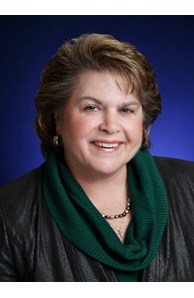 Manager
Email

joanne.justice@cbdfw.com

Phone
Office
More about Joanne Justice
About me


Joanne Justice, Branch Manager of the Arlington Cooper office of Coldwell Banker Residential Brokerage promotes a no-nonsense kind of leadership to her affiliated independent sales associates.
"I want independent associates to believe in themselves and to be the best they can be…to have a strong desire to work as a cohesive team for the betterment of our customers," Joanne says. "I work daily to provide optional resources to help build powerful independent agents through scripting, skill development workshops and mentoring, using the advanced marketing systems and other cutting-edge tools of Coldwell Banker"
Through optional education sessions Joanne encourages and inspires independent agents oh how to constantly improve their knowledge and skills, and how to implement educational programs for consumers.
A true mark of her success, Joanne has provided optional resources to help foster the growth and development of a high number of award-winning independent sales associates within the REALTOR® Association including Arlington Board of REALTORS® Rookie of the Year (ARBOR) 7 times and Coldwell Banker Rookie of the Year twice. To this end, for many years she has set an example for all to follow, making a strong statement in all areas of the REALTOR® family. She has served as ARBOR president, TAR Regional Vice President and NAR Director as well as receiving many honors. Most recently she was appointed to the Texas Real Estate Commission by the Governor.
"Joanne has helped to build many powerful independent agents and leaders both here at Coldwell Banker D/FW and in other REALTOR® organizations she is a part of," says Frank Obringer, president. "I invite others to come and experience the Coldwell Banker difference that Joanne offers for independent real estate professionals."
DESIGNATIONS and ACHIEVEMENTS
·Licensed since 1971, earned Broker's License in 1973
·Certified Real Estate Brokerage Manager since 1985
·Omega Tau Rho Award 1988
·TAR Director 1984 to 1997
·TAR Regional Vice President 1990-1991
·President of Arlington Board of Realtors 1983
·1999 TAR Distinguished Service Award
·NAR Director 1987-1994 and 2008-present
·Appointed to the Texas Real Estate Commission 2009
Specialties

Buyer Representation
First Time Buyers
Residential
Seller RepresentationWhat Sets Coldwell Banker apart from the rest?