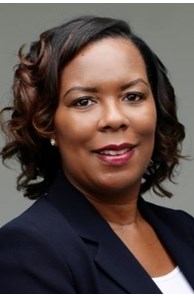 Branch Manager
Email

Kharla.Sowells@cbrealty.com

Phone
Office

Killeen

2710 S Clear Creek Rd Ste 115, Killeen, TX 76549
"Because YOUR lifestyle matters"
More about Kharla Sowells
Having been an active Realtor since 1998, I offer a supportive, creative, educational and productive workplace to affiliated agents. I enjoy educating and training new Realtors to create raving fans as clients. I have an open door policy and am willing to offer help to every agent so that they can achieve their business and life goals. I was a bilingual educator for 16 years and am fluent in Spanish. I am a graduate of Baylor University and am married to a football coach with whom I have three daughters.
At Coldwell Banker Realty, we combine the power of the world's most recognized real estate brand with talented, knowledgeable practitioners who have a passion for assisting people with their real estate needs. Management and staff are equally committed to helping our agents achieve their business goals. If you are an experienced REALTOR looking for a new home for your career or a brand new licensee just starting out, we would love to speak to you about your plans and how we can help you.
Education - Our associates have access to a variety of educational opportunities, including required legal and elective courses for CE credit, many at no cost to our agents. We are a TREC approved education provider and our education director, Jennifer Carnahan, has an ongoing calendar of available courses. Jennifer is an engaging instructor with a wealth of knowledge and an easy-going, entertaining style of presenting information. I also present training sessions regularly in the office.
Administrative Support - The Killeen office has 2 full time staff members to support REALTORS with their administrative needs. They serve as transaction coordinators throughout the home sale process and are available for marketing assistance or additional services as required.
Marketing and Tech Tools - Coldwell Banker is a company that is always on the cutting edge of emerging trends and technologies in the industry. Our associates have access to a wealth of tools, including a CRM system, e-Marketing suite, digital listing presentations, design services and much more.
In-Office Coaching – I offer in-office coaching on an individual or small group basis. We regularly get together to review the use of our tools, making sure that we are utilizing everything that's available to our agents to help them achieve their goals and grow their business.
Management - As a non-competing manager, I devote my time to ensuring the success of every REALTOR. I am committed to helping each one develop a business plan and enjoy meeting with them to review and reassess their goals. My top priority is helping our agents to achieve their dreams and improve their quality of life.
Office Culture - At Coldwell Banker Realty Killeen, we have are like family! We are a hard working group of professionals that enjoy learning and working together and celebrating our successes. Whether we are doing something out in the community, having a Lunch and Learn in the office, or hosting an event, we support each other. From experienced colleagues to rookies, we recognize and reward exceptional talent.
We are always looking for talented people to join us! Please contact me at 254-200-3806 for a confidential discussion about the future of your business and how we can help you.