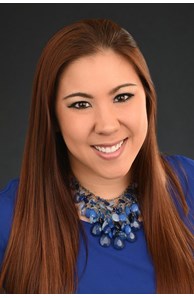 Sales Associate
Email

crystal.wells@cbunited.com

Phone
Team
Office
About Me
More about Crystal Wells- Noski
Born in Singapore, Crystal Wells became a Texan when she was two years old. She was raised in Montgomery County and proudly calls it home. Influenced by her mother's love for real estate, Crystal chose to become a realtor.
Crystal's analysis of the ever-changing Houston real estate market is one of the reasons she has established an exceptional client list. Specializing in the area in which she grew up is a definite advantage and has afforded her a fantastic referral base. She consistently achieves notable sales in these areas. This top producer stays abreast of the ever-changing real estate market.
Through her sharp communication skills she keeps her buyers and sellers informed on the climate of all aspects of residential real estate. At a very young age Crystal was involved in the restaurant business and reports that invaluable lessons of working with people in the public were learned. She incorporates these lessons by understanding that all situations can't be viewed through the same lens.
This consummate professional's knowledge and hard work has yielded well-deserved recognition. She has been awarded Rookie of the Year and the Bronze Award for selling a remarkable 26 homes in one year. She also earned a prestigious Accredited Land Consultant membership. A skilled negotiator, Crystal provides an incomparable level of service and it has clearly paid off. She is diligent and efficient as she guides her clients through a seamless transaction when buying or selling a home.
Crystal knows first-hand how to address challenges. At age 32 she was diagnosed with Stage 3 Breast Cancer. She states "never did I think I would get through it. Shaving my head was my first realization of what journey I was about to start. Chemo was one of the hardest things I have ever had to overcome in my life. It shut my body down and took me away from being a mother to my two girls. It completely changed my life and how I go about everything today.
I completed Chemo on November 1, 2016 and had a double mastectomy on December 1, 2016. By then my cancer was gone! I was in remission but my journey continued with radiation until May. In July 2017 I finished the last maintenance chemo and am presently cancer free. If I can beat this nasty disease, I can do anything I put my mind to! I am stronger now than I have ever been and will push myself to achieve any goal I am given.
Crystal is a very devoted wife and mother who is involved in her children's schools and serves as a Revolution Volleyball Club mom. When time allows, she enjoys sporting events and vacationing with her family.

Member of HAR