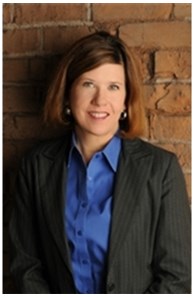 Sales Associate
Email
Phone

Market South ValleyOffice

75 E 12300 S Ste 100, Draper, UT 84020
Awards

Gold Society

International Sterling Society

Platinum Society
Designations
EQH, Journey to Mastery (JTM), Luxury Property Specialist (Luxury Specialist), Quantum Home Tours (QHT), Realtor
More about KK Chaplin
Hello my name is Kathleen "KK" Chaplin


I have lived in Salt Lake since 1999 after relocating twenty-one times. I love Salt Lake and I have a lot to compare it to! My many moves across the United States and overseas, and owning several homes through the years, has fueled my interest in helping people navigate through the buying and selling process.
There are many choices and options when an individual chooses a realtor. I chose Coldwell Banker Residential Brokerage for many reasons, including its national and international reputation. Coldwell Banker takes pride in representing both sellers and buyers with the highest level of service. Through ongoing up to date training, Coldwell Banker agents are among the best prepared professional realtors in the ever changing marketplace, working for their client's best interests.
As a seller, you are certainly concerned about establishing the market value of your home and the need to expose your home to the largest group of buyers through cutting edge state-of-the art marketing. For the buyer, you are focused on finding the best location and price to satisfy your wants and needs. Depending on which side of a transaction you are on, there are several stages of the process. As a buyer those include pre-approval, viewing homes, submitting an offer, negotiation, acceptance, due diligence, inspection, appraisal and finally settlement and closing. The seller steps include staging, listing, reviewing offers, negotiating, disclosures and settlement and closing. Our goal is to work for your best interests, for the process to be as stress free as possible, and to exceed your expectations while maintaining honesty and integrity.
I look forward to helping you with your real estate needs!
Relocation

I, as a Coldwell Banker agent can help you with your relocation and share the many features of our relocation department. I can refer you to an experienced agent in any part of the country. They can initially work with you via email to provide information on neighborhoods, property values, amenities, schools and much more. Later, they can meet you when you arrive for your house hunting visit, introduce you to the area, and show you your options based on your criteria.
Affiliations


Member of the Salt Lake Board of Realtors
Member of the Wasatch Front Regional Multiple Listing Service (MLS)
Member of the National Association of Realtors (NAR)
Member of the Utah Association of Realtors (UAR)
Salt Lake City Chamber of Commerce
Salt Lake Convention Visitors Bureau
Trained in the Coldwell Banker Journey to Mastery Program
Quantum Home Tour Certified
Past Experience Community Service

Office Management, Customer Service, Trainer, Visual Merchandising Coordinator and Realtor's Assistant before joining Coldwell Banker Residential Brokerage, Volunteer St. John the Baptist Parish, Newcomer's of Salt Lake City, and Village Town's HOA, Charitable Organizations: Coldwell Banker Foundation, United Way and Habitat for Humanity, Community Involvement