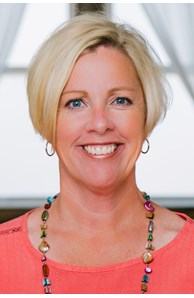 Sales Associate
Email

tammi.nordfors@cbrealty.com

Phone
Office

Station Park

172 N East Promontory Ste 280, Farmington, UT 84025-2941
More about Tammi Nordfors
Tammi Nordfors has been in the Real Estate industry for many years. She has won many national real estate awards. These include: 2018- Real Estate in Action Award, 2017- Entrepreneurial in Action and Real Deal, Real Estate Awards, 2016- Entrepreneurial and Real Estate in Action Awards, 2015- National Service Award, 2014- Service and Top Dog Real Estate Awards, 2013- Service and Spirit of Family Awards.
Tammi actively invests in Real Estate and enjoys helping others to invest. She cares deeply about her clients, and does her best to negotiate for, educate, and protect her clients. To her, clients are like family, and she treats them as such. As she has been involved in everything from land development and subdividing, new home building, and remodeling, to investments and rentals, she has immense knowledge and experience that her clients can benefit from.
Tammi began a fundraiser called Fundraiser Friday. Through this she can raise money for families that have burdens or a financial need. Tammi donates all the supplies so that 100% of funds raised go directly to the family. She has been recognized on television and in newspaper articles for her service in the community through Fundraiser Friday. Tammi is a mother of four amazing teenagers. She finds joy in watching them grow and develop into adults. As a family they enjoy camping, hiking, and water skiing. Mozzarella and Mojo are beloved family dogs. Tammi loves to bake and teach baking classes. Little kids are her favorite; don't be surprised if a magic bag full of treats shows up when they're around!