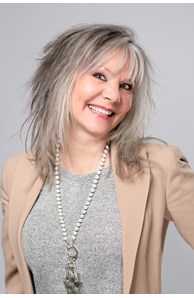 Sales Associate
Email

heidi.montalbano@utahhomes.com

Phone
Office
More about Heidi Montalbano
Heidi Huggins-Montalbano

I was born and raised in Ogden (Weber County) and have recently returned home to my roots. After marrying an Air Force pilot and spending many years moving from state to state and buying and selling our homes, my family has finally retired in Davis County. I understand all aspects of the home buying and selling process because I have lived through it many times, so I can help you work through it with as little stress as possible.
I pride myself on honesty, professionalism and long-term relationships. I love participating in the "American Dream" of homeownership and my primary interest is in providing you with exceptional service.
When it's time to sell your home or buy a new one, I'd love to do your "Home Work" for you!Specializes In.......


Relocation (both military and corporate)
New Home Construction
Residential Buying & Selling
Investment
Income Property
First Time Homebuyers
Client Testimonials


"My real estate agent was fantastic. I cannot express how wonderful she was to me. As a recent college grad who was moving 6,000 miles away from home without the help of my parents, Heidi went above and beyond what was called for as a real estate agent. I have no doubt that she will remain a good friend of mine during my time in Utah."
"Heidi was completely prepared in every way. I was very impressed."
"Heidi was excellent. We had problems with our lender and appraiser and she fought them and got results."