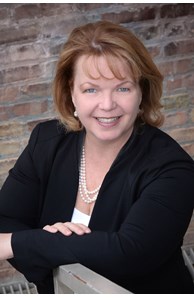 Sales Associate
Email

kristi.durrant@utahhomes.com

Phone
Office
Connect with Kristi
Awards

International President's Circle
More about Kristi Nicholl Durrant
Experience

Kristi has been a licensed real estate agent since 1987. Her expertise, professional outlook on buying and selling homes and her commitment to her clients have consistently ranked her high in customer service and satisfaction. She is proficient at contract negotiation and is adept at guiding you through the real estate experience.
During her career with Coldwell Banker Residential Brokerage, Kristi has excelled and achieved the Coldwell Banker International "Preserving the Trust Award". This award recognizes the #1 highest client customer service level out of more than 56,000 agents internationally. She and her team consistently rank in the top 50 real estate agents for Coldwell Banker Residential Brokerage.
Kristi has a Bachelor of Arts Degree in Marketing and Advertising which she puts to work in finding the best way to fully market the homes she sells. She is constantly upgrading her knowledge of marketing and technology and staying on top of the newest and best ways to help her clients.
Kristi is a legacy in the real estate industry. She grew up watching her mom and dad make people's dreams come true. She says her professional objective is to, "Make the buying and selling process easy and comfortable for all involved". She has expertise in residential real estate, new construction buyers and first-time or move-up home sales. She is experienced in meeting the needs of Seniors, Boomers, Generation X and Gen Y buyers and Sellers. Internet savvy buyers and sellers are impressed working with Kristi. Let Kristi impress you too!
Areas of Expertise
• Salt Lake County, Utah County, Davis County
• Residential Home Sales
• New and Move Up Home Buyers & Sellers
• Proficient In The Latest Technology
• Certified Internet Agent
• Quick Communication via Texting, Email or Cell Phone
• Buyer consultation appointments to determine how best to fulfill your home buying needs.
• Skilled Listener & Negotiator
• Skilled at meeting the needs of all generations of buyers and sellers. Seniors, Boomers, Gen X & Gen Y.

Client Testimonials

Kristi made the process of selling our home and buying a new one smoother than we ever could have imagined. She always responded promptly to our questions and requests for information; offered many helpful suggestions; and demonstrated a sound and thorough understanding of all the paperwork and requirements involved in the buying and selling process. As we interacted with other agents, it became clear that Kristi was a cut above and that gave us real peace of mind. We are very happy with her work and the results she got for us.
--- Ian & Wendy Forrest, Riverton Utah
I'm so thankful for our real estate agents. They were so fantastic! There is no way that we could have gotten out of our old house and into this beautiful one without them. Jeff and Kristi are very honest and straight forward. They are experienced and know what works and what doesn't in the real estate world. They are patient and kind. They listen to what we asked and requested. I was always able to get in contact with one of them. They looked out for us in every way. Honestly, they were amazing! I highly recommend them to anyone. If I ever need an agent again, I will only go to Jeff and Kristi Durrant. You should do the same. Your experience will be painless and care free!
--- Lewis & Amber Glassett, Herriman Utah
We really enjoyed working with Kristi on the sale of our house. She helped make it a very easy experience. We would recommend Kristi and Jeff Durrant to anyone we know who is planning on selling their house.
--- Pauline and Roy Walker, Midvale Utah
--
I recently bought my first home and had a wonderful experience with my Realtor Kristi Durrant. Kristi is an honest, knowledgeable and experienced Realtor. She is so personable and easy to work with. Kristi was my number one resource. She was so responsive and communicated with me in the way that was most convenient for me—texting and email! Her years of experience and knowledge about the whole process helped make this potentially daunting process easy and fun. I had such a great experience with Kristi Durrant; that I would like to recommend her as a trustworthy source for your personal home buying needs. I highly recommend Kristi.
--- Lauren Hemingway, West Jordan Utah

I would like to recommend Kristi Durrant to you as an excellent real estate agent. She really helped make miracles happen. Kristi was quick to help us put together an offer. She was fair and courteous, and she represented both me and the seller well. Kristi referred us to an excellent loan officer and title company. She really had a good "team" of support people. Kristi was a big part of making that dream possible. I thoroughly enjoyed working with Kristi and eagerly want to recommend her to anyone who wants to buy or sell a property. She is everything anyone could want in a real estate agent.
--- Noreen Astin, American Fork Utah


--
During home search for a new home, Kristi was our go-to person for all questions real estate related. She was professional and always helpful in the timeliest manner, making our home buying experience a truly enjoyable one. Kristi takes immense pride in her work and it shows in her friendly, professional and patient demeanor; especially in taking the time and effort to genuinely get know her clients. It was a real pleasure working with Kristi and we would highly recommend Kristi for your next home sale or purchase.
--Shao Zhang and Ying, Salt Lake City, Utah