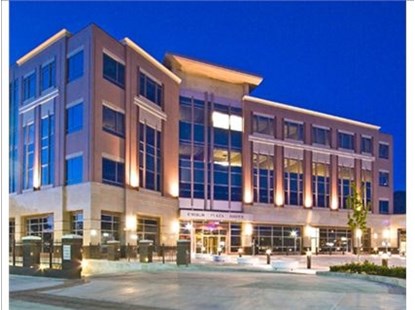 2225 S Washington Blvd Ste 100

,

Ogden

,

UT

84401
More about Ogden Office
Coldwell Banker Residential Brokerage is the leading Real Estate Brokerage in the state of Utah, and one of the leading Coldwell Banker Affiliates in the country. A few of the office specialties are: Luxury Homes, New Construction, New Homes, Lots and Commercial Properties.
In May 2008 the Ogden office moved downtown to The Junction and is excited to be in a brand new state of the art building near the Megaplex 13, Salomon Center, The Tree House Museum, Fat Cats, and all the new development that is happening in Ogden. We have easy access to the trails, lakes, and ski slopes, which our agents and clients frequent. We have a ton of local information that you can stop by our office and pick up, including coupons, current events and local promotions.
Over 80 affiliated independent real estate professionals are ready to meet all your real estate needs with one call by providing one-stop shopping with lender and escrow services on site. The Ogden office's proven reputation as a market leader has been earned by serving clients with the highest level of commitment.
~An in house mortgage company (Axiom Financial) to help you with your financial needs
~80+ Knowledgeable Affiliated Sales Associates dedicated to providing you with the highest level of service available
~Outstanding Marketing Support
~Excellent Sales Associate Education
~Exclusive Cartus Relocation
<iframe width="1280" height="720" src="https://www.youtube.com/embed/ky2XpD_MgDQ" frameborder="0" allowfullscreen></iframe>
Languages: ~Spanish ~German ~Dutch ~Vietnamese ~Chinese ~Portuguese ~French
Real estate agents affiliated with Coldwell Banker Residential Brokerage are independent contractor sales associates and are not employees of Coldwell Banker.

Awards

International Sterling Society Office