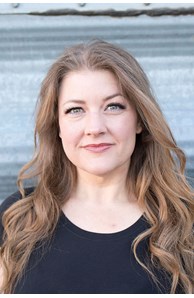 Sales Associate
Tina Ingles Utah Realtor
More about Tina Ingles
Tina Ingles is a Realtor with Coldwell Banker Residential Brokerage. With over a decade of experience in sales and marketing she is now utilizing these skills in the ever-changing world of Real Estate. Tina believes in building trusting relationships by keeping friends and clients informed and following through with her responsibilities. She makes a point of going above an beyond what is expected as an agent so that her clients are pleased with the result.
As a single mother of three teenage boys Tina has learned to be resilient and flexible. These qualities enable her to handle the challenges that come with the home buying/selling process in a calm manner. Her clients can trust that she is working hard to make sure that they are taken care of.
Tina loves machine embroidery, quilting, and scrapbooking, and is frequently looking for new ways to explore her creativity and find beauty in her world. She found that staging homes for photos is one of the ways to express her creativity. She is passionate about learning new skills that are applicable in her daily life. She has been known to find something broken in her home, and then with great enthusiasm, fix it! Whether it be an appliance, plumbing or electrical; Tina has faced it head on, fixed it, and then relished in her victory of learning something new!
With her great joy of learning, also comes her joy in sharing that knowledge, including Real Estate, so her clients are well informed and can feel confident in the decisions they are making.