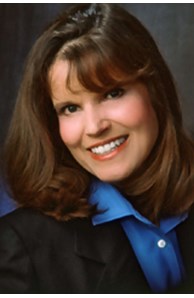 Sales Associate
Email

katherine.cornia@utahhomes.com

Phone
Office
More about Katherine Cornia
Areas of Expertise
Residential Sales Specialist
First Time Home Buyers
Existing Residential
New Construction
Investment Properties
Luxury Homes
Relocations
Land Purchases
Member of Salt Lake Board of Realtors
Member of Utah Association of Realtors
Member of National Board of Realtors
Member of Wasatch Front Regional Multiple Listing Service (WFRMLS)

My Commitment
My top priority is providing and maintaining the Highest Standards of customer service possible. Therefore, I am committed to provide my clients with integrity, honesty and superior customer service, and make the process of buying and selling your home as smooth and stress free as I can. I have worked in the real estate industry for fifteen years. I believe in the importance and value of great customer service, and the commitment to work ethics. I have demonstrated this throughout my working career. I will do my best to help my clients achieve their goals and needs in an efficient and timely manner. I will strive to do my very best to make your next real estate transaction an enjoyable and positive experience.

Whether you are planning to sell or move locally, from another city or state in the U.S., I can help you with your Real Estate Needs. I have teamed with my brother, Nick Glezos, offering you "twice the service and twice the commitment."
Testimonials
"Katherine and Nick are excellent realtors. Not only did they provide friendly service, they were willing to bend over backwards to accommodate our specific needs and crazy schedule. They worked for us around the clock. Because it was our first time buying a home, they were careful to explain every detail to us in ways we could understand. They were open, honest and hard-working… we couldn't have asked for more!"
Jason & Kristina Tingey (Buyers)
Repeated Clients:
"Kathy & Nick are the absolute best out there! They are hard-working, honest, friendly and very capable. Their attention to detail and level of responsiveness cannot be beat. We would recommend them in a heartbeat for anyone ready to sell their home. It was completely effortless for us and they made selling our home a very positive experience."
Jason & Kristina Tingey (Sellers)
"As first-time home buyers, we were so grateful that we had the assistance of Katherine and Nick. They provided friendly service & were always available to answer any of our questions. They are great realtors & we love our new home."
Chris & Brittany Wainscott
"Katherine & Nick are very professional in every way and went beyond the call of duty in helping me sell my mother's house. Everything went well from start to finish and the sale went quicker than we thought it would. We were able to get a great price & were very pleased. At closing all of the paperwork was completed to perfection and we were at the title company for a short period of time. They made everything into a fun experience with no pressure on my family at any time."
Lynn Paul
"We recently sold our home in Utah in order to move to Alabama. We chose Kathy and Nick to be our realtors. It was the best decision we could have made. They always went to extra mile for us. There was always communication going on. This was extremely important to us. We always knew they were on top of things. Kathy was always checking on the house and making sure things were in order. They worked hard at showing the house. And most importantly, they were always a strong advocate for us. We felt assured that we were getting the best price we could get. We would highly recommend Kathy and Nick to anyone who wishes to sell or buy a home. They are simply the best at what they do."
John & Liz Lowery
"Kathy and Nick are very knowledgeable and went out of their way to help me in all aspects of the sale of my home. They went above and beyond what they needed to. They are the most wonderful people anyone could ever hope to work with."
Shauna Shedden
"Kathy and Nick went the extra mile, far exceeding our expectations in the sale of our condo. They kept us continually informed and secured a full price offer for us, which was more than we expected. They are both so knowledgeable. They carefully went through the documentation required in listing our condo, and went over and beyond to make sure we understood everything prior to closing."Layne and Kathleen Walton
Community Involvement
Throughout my working career I have been asked to serve and volunteered for the following organizations: United Way, Ballet West and Primary Children's Hospital.