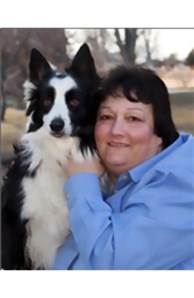 Sales Associate
Email

susan.dickstein@utahhomes.com

Phone
Office
Connect with Susan
Awards
International Diamond Society
Designations
Graduate Realtor Institute (GRI)
More about Susan Dickstein
About Susan....
I have been a resident of Utah for 25 years. I love the fact that we have 4 true seasons that give you a true appreciation for nature and the blessing that it is to live in such a wonderful diverse state.
I love my home, it gives me peace and tranquility in our busy world. I love landscaping and working in the yard. I love helping others create that feeling in their lives through home ownership and the richness a person feels when they have a place to hang their hat.
I love animals.

I enjoy landscaping, gardening, and creating things.

I like the diversity we have in the neighboring cities through the valley.

I feel service and maintaining relationships is the only way to do quality business.

I value my clients, friends, family and business associates. I routinely recommend good people who do quality work at practical prices.
Business Philosophy
As a realtor I sit down with my clients before we look at homes and we talk about what they want and what their needs are. I make sure that they have been preapproved with a lender who will not just tell them what they qualify for, but also what a payment will be including property tax and insurance.
It's my job to make sure that you know everything you can about your purchase. I provide access to several competant home inspectors, electricians, plumbers, mortgage bankers,and other professionals in our industry.
I believe in "givers gain" and I do everything I can to give you a GREAT experience so you will tell all your friends and family they need to use me for all their real estate needs.
Oh, by the way…if you know of someone who would appreciate the level of service I provide, please call me with their name and business number. I'll be happy to follow up and take great care of them. I am never too busy for a friend or a referral.
Comments From Past Clients
~ "Susan Dickstein was excellent. She listened to what I wanted for a home. She did not push me into anything I didn't want. I have already recommended her to my friends."
"Susan is a hard-working and competent real estate agent. She listens to what a client wants in a home and works hard to provide excellent service." Darren Warnick
"Susan simply treats here Real Estate Clients as if they were very close family and treats thier money like if was her own. She never takes the little things for granted without investigating their validity. If I were to buy a home, Susan would be my choice to safeguard my interests." Al Rickard.
"Susan is a professional who I would recommend for anyone looking to buy a house. She is friendly and easy to work with and knows her business well." June 25, 2010 Sharon Opfermann
"Sue is the best agent you could ask for. She makes the home buying experience easy and fun. She refined the home search to exactly what I asked for. Thanks Sue..." Dustin Hedstrom
"Susan is a hands on real estate agent, always out to get her client what they need and want, not what she wants. In the perfession that I am in I have to be a good Judge of character and will not have to loom any further to find a better character than susan" Aaron Dokos
"Sue, works hard to help buyers and sellers. She has assisted personal friend of mine purchase a home recently. As a mortgage broker, I can choose a lot of realtors to work with and I am confident that I can introduce families that I work with to Sue. She also is open to improve her business and try new things to cater to the clients that she works with." Matt Atkinson
"Susan is a real go-getter. She has over 8 years experience in Salt Lake Valley residential real estate and has won multiple achievement awards for outstanding performance. She is also the charter president of a very successful the BNI Movers and Shakers chapter. If you want
a powerhouse on your team pick Susan." Michael Jennings
Community Involvement
I belong to the South Salt Lake Chamber of Commerce
I enjoy participating in the festival of the trees every year. Its an organization that raises money for the Primary Childrens Hospital. 100% of all donations go straight to the hospital there are no administrative costs at all.
I'm also involved in the Habitat for Humanity projects through Coldwell Banker as well as the Coldwell Banker Foundation which was created to assist different qualifying needs throughout the city.
I also participate in the South Salt lake City community
I have team members who work in the trades and are always available for my clients