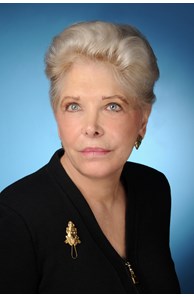 Sales Associate
More about Marie Louise Meyer
Personal Background
I have had my real estate license for over 30 years, specializing in upper bracket real estate, waterfront properties and, more recently, condominiums.
I am detailed, consumer oriented, technically astute and ENTHIASTIC about selling real estate!
Consistently a top producer, most of my business comes from repeat and referral business; however I am always thrilled to meet somebody new!
I am a licensed Realtor in Virginia, Washington, DC and Maryland -- concentrating most of my business in Alexandria, Alexandria South, NW Washington, and Montgomery County in Maryland.
Custom Category

All online via My Website!
Business Philosophy
My business philosophy is to treat EVERY transaction as if it were your biggest financial investment and one of your biggest personal investments.
I try to put myself in your place when guiding you to the right decision.
I take great pride in being a full service Realtor -- being financially astute -- and willing to share my knowledge with you. I try to go the extra mile.
I love what I do!
Communities Served
Alexandria, Belle Haven, Belmont Bay, Del Ray, Old Town, Potomac, Rosslyn, Washington DC
Click Here To Visit Carlyle Towers Condominium