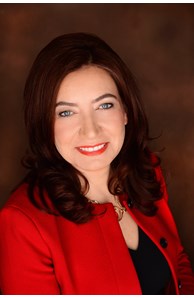 Salesperson
Let me help you with your Commercial Real Estate Needs
Connect with Deniz
Languages other than English
Turkish
More about Deniz Senyurt
TESTIMONIALS, FEATURED LISTINGS
BACKGROUND
Deniz Senyurt has been in the international trade and investment business for more than 25 years. She is actively involved with Virginia and Texas States' Economic Development Agencies, local Chambers of Commerce and Port Authorities. With her expansive network, she has helped many foreign companies/individuals invest in the USA. She understands the difficulties and hurdles that come with being a foreign investor in the USA and has the solutions for those problems. She also has the knack for finding good investment alternatives for her clients.
Deniz holds 3 Masters degrees (MBA in Small and Medium-Sized Enterprises, MBA in International Business Finance, MA in International Trade and Investment Policy Program), from George Washington University. She also has a BS degree in Business Management at Middle East Technical University.
PRIMARY SPECIALTY
Office building, Buyer/Owner/Tenant Representation, Investment Properties, General CRE
DESIGNATIONS
Certified International Property Specialist (CIPS)
MEMBERSHIP
Candidate Certified Commercial Investment Member (CCIM)
Midatlantic Real Estate marketing Association (MAREMA)
Northern Virginia Realtors Association (NVAR)
National Association of Realtors (NAR)
Vienna Rotary Club Peacebuilding Representative
Washington International Trade Association
Turkish American Council
Asian American Chamber of Commerce
SPECIALTY MARKETS
Washington DC Metro Area, Vienna, Oakton, Fairfax, Alexandria, Springfield, Arlington, Tysons Corner
REFERENCES
https://www.mylocationadvisor.com/
LICENCED IN VA DC
212 W. GLEBE RD. ALEXANDRIA VA 22305
We, Wireless Nation LLC, worked with Deniz to sublease a portion of our store. It was a very complicated deal involving Tenant, Subtenant, Landlord and the Franchisor, T-Mobile. With her excellent negotiation skills and fierce marketing of the property to her network, Deniz not only managed to bring us a perfectly suitable subtenant in a very short period of time, but she also made sure that all concerned parties reach on an agreement in a timely fashion. She is accountable, responsive and gets the job done with the ability to satisfy all parties in the deal.
JT, WIRELESS NATION LLC, SEPTEMBER 23, 2018
10382 WILLARD WAY FAIRFAX VA 22030
Deniz helped me to find a perfect location for my first-time barber shop "Legend Barber" at a very busy shopping centre with a lot of foot traffic. With her excellent negotiation skills she even got me 6 months free rent which I believe everybody will agree that it is a blessing for a first-time business owner.
AHMED BADRAN, SUNRISE VALLEY BEAUTY LLC, SEPTEMBER 26, 2018
2915 HUNTER MILL ROAD OAKTON VA 22124
ldquo;Freedom! Relief! Thankfulnessrdquo; These are the three words that come to mind when we reflect on the sale of our property in Oakton VA. We owned a two-unit office condo and have been trying to sell it for over five years. After working with 3 other agents with no success and at one point trying to sell it at auction, we finally decided to work with Deniz Senyurt. She marketed our property vigorously and got it sold quickly. I would highly recommend Deniz to those selling their properties.
JOHN LIZ DAUS, SUITE SPACE LLC, JANUARY 2, 2019
208 ELDEN STREET HERNDON VA 20170
Working with Deniz Senyurt was a seamless process! She was very professional and competent in every aspect of the job. If you are looking for a Realtor accessible at all times, Deniz is the one. She answered all my questions and some more. She analyzed each alternative location I picked based on big data (demographics, consumption, income, traffic etc.) and helped me pick a location close to my targeted clients with high visibility. Throughout the negotiation process, she also provided me with lease analysis tool making it easy for me to understand the financial implications of the contract and made sure that I got the best terms for the space I wanted. I would highly recommend Deniz to anyone looking for a commercial realtor or better ldquo;a location advisorrdquo; as she calls herself.
PETER BAKER, SIMTEK GAME DEVELOPMENT LLC, JANUARY 2, 2019