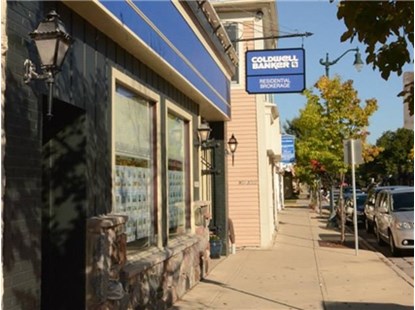 W61N517 Washington Ave

,

Cedarburg

,

WI

53012-1925
Our office's listings
View all listings
4

Beds

3

Total Baths

1,216

Sq. Ft.
4

Beds

3

Total Baths

3,956

Sq. Ft.
2

Beds

2

Total Baths

1,213

Sq. Ft.
More about Cedarburg
Hours: 9:00am-5:00pm
The Best in the Business! | #1 Office in Cedarburg - 20 Years Running

Award Winning Office - Voted Best Place to Work by Milwaukee Magazine

As a full time, non-competing manager I focus on providing each of my agents with the tools, education, advice and work environment necessary to reach their personal and professional goals. Twenty years of real estate experience has taught me that every challenge provides an opportunity for success.

If you are looking for unsurpassed internet exposure, superior contact management systems, cutting-edge marketing tools, individual coaching and business planning that provides results CBRB Cedarburg is the place to be.

I call it an "agent centric" approach….everything I do is geared toward providing my agents the opportunity to be more successful. From providing new agents with a solid foundation and mentoring upon which to build their careers to providing experienced agents the advanced training they need to continue to excel within the industry, my goal is to work with every agent and assist them to a higher level of accomplishment, recognition and production. We are independent contractors that understand the value of teamwork and we have been the real estate leader in Cedarburg for more than 20 years!

I believe in being engaged with every one of my agents. Some agents take advantage of individual performance coaching sessions, others benefits from weekly group training meetings. Whether it be a basic technology topic, a new sales tool, a legal issue, a negotiating strategy, or a new market pattern, everyone on the Cedarburg team is encouraged to take advantage of the opportunities to learn something new. In addition to training, assistance is immediately available; I have an open door policy for immediate attention to contractual issues and my full time staff handles all file processing and provides assistance with your personal marketing.
Equally available are all the resources necessary to provide your clients "truly remarkable service." Our professional partners; Burnet Title, CBHome Loans and AHS Home Protection are all industry leaders. CBIntouch, a lead generation system, and Transaction Manager, an electronic transaction coordination program are just a couple of tools that are exclusive to CBRB. These tools are designed to assist agents with the day-to-day running of their business. I believe that good systems, and technology that assist in implementing systems, allow any agent to be more productive. For our customers and clients, I know that each member of my team has a passion in delivering superior service that I would expect if I hired an agent to work for me.

Every challenge is an opportunity to gain experience. Through our daily commitment to learning, the unmatched company resources and providing all of our customers and clients truly remarkable service we have set ourselves apart from our competition.
If you are serious about advancing your real estate career, feel free to call me. Why settle for a real estate company or manager that is mediocre? Whether a client or agent……find out why CB/Cedarburg is the place to be.
Dave Scott, Sales Manager
(262) 243-1107
Dave.Scott@cbexchange.com