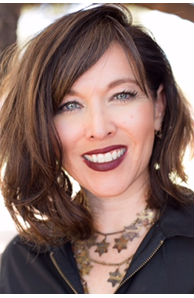 Sales Associate
Email
Phone

Market ChandlerOffice

1045 W Queen Creek Rd, Chandler, AZ 85248
Making Real Estate Rewarding
More about Brigette Metcalf
Brigette has been making real estate rewarding since 2002 when she first began at Coldwell Banker in the Verde Valley of Arizona which included 16 towns. She acquired her Broker's license and became the Designated Broker of Journey Real Estate in Prescott. Brigette is a Native of Arizona and has lived from the North to the South of the State as well right here in the heart of the City. She is familiar with her surroundings and puts her 16 years of experience to work for you to make Real Estate fun and Rewarding. Realizing that these are not just decisions but investments into your future. Excellent Customer Care as well as precision in her expertise Brigette will complete your transactions with excellence and wanting to refer her to your family, co-workers and friends.
A heart for her community. Brigette is highly involved in her community and makes it her priority to give back and build up. Feeding and providing opportunities for the homeless through the Banner Grab Bag program as well as sponsoring and participating with OCJkids a special foster kid program. Brigette is also actively working to rescue young people out of human trafficking here in Arizona and getting them jobs and housing.
Associate Broker, 16 years experience, Excellent Client Care, and Incredible Real Estate processing will make your transactions rewarding and referring Brigette to your family and Friends.