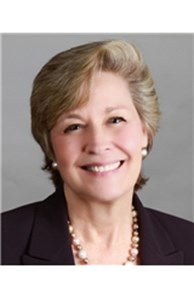 Associate Broker
Email

leah.lichter@azmoves.com

Phone
Office

Chandler

1045 W Queen Creek Rd, Chandler, AZ 85248
Connect with Leah
Designations
Graduate of the Realtor's Institute (GRI), Short Sale-Foreclosure Resource (SFR), Smart Home Certified
Languages other than English
Spanish
More about Leah Lichter-Roedig
What do agents say about being associated with Coldwell Banker Residential Brokerage (CBRB)?
After my first meeting with Leah, I couldn't imagine starting my RE career anywhere else. Leah is supportive and always willing to share her expertise. As a new agent, I truly appreciate Leah's ability to make me feel comfortable as she educates and builds my confidence. Linda S.
Associating with the friendly Chandler Office was the right decision for me as a new agent. Experienced agents, outstanding support staff, and Leah offer guidance and endless training opportunities to help new agents gain a sense of confidence while honing the components necessary for a successful real estate career. Anne M.
I joined another company as a new agent and after 8 months I felt I needed to join a brokerage that offered strong support to new agents. I feel that Leah provides the support and knowledge that I need. I have learned a lot from her, and I love that she is always available for her agents. Maggi C
My thirty-year career has shown me that there are many types of brokerages, but CBRB is one of the best for the following reasons: Reinvestment of company dollar in areas that help me make more money. Non-competing branch manager—that means she is available to help me when I need it, not out chasing her own sales. Fair management, the company will defend and back you up when the situation arises. The delivery of commission checks is a top priority. The agents, staff and management really care about my success! Dorothy H
Newly Licensed Sales Associates—what can I do for you?
As adults, we learn best by doing. As you begin your career you need on the spot counseling and help as you delve into your first few transactions. I not only teach agents how to do something, I teach them why they do things. I understand not only the making of a sale, the psychology of making a sale, and dealing with different personality types. Knowing the agent well helps me personalize their coaching, mentoring and training. I am available to all agents 24 hours a day 7 days a week. I am easy to reach because I am a noncompeting manager, which means I am in the office, not in the field working on my own transactions.
Experienced Sales Associates—what can I do for you?
I have 25 years of experience counseling agents on all levels. There are a couple of areas that are usually the most important to an experienced agent. Time management is one, as busy agents are not always good at balancing business with life. The other is business growth: where should a busy agent spend their time? Why pay a coach when I can help you with your coaching needs?
Recognition—getting any???
Awards and recognition are important to keep a hard-working agent motivated. Money is a driving factor, but appreciation is priceless. CBRB recognizes agents at the branch, national, and international level. Being connected to a large international company can only bring you the appreciation you deserve.
Want More Listings??
Sellers want more than just a sign, entry into the MLS, and a lockbox. It takes a company with great resources to help you market your properties correctly. Most of the resources today cannot be bought by an agent on their own. With national brand exposure, your listings and websites will be at the top of any search. This will help drive more business your way. CBRB has the best marketing tools in the industry today.
Monthly Costs?
ZERO$$$$—there are no monthly fees that you must pay to be affiliated with CBRB.
Who is Leah?
Personal
I was raised in Nogales, AZ. I am married to Joe Roedig. We have three children and five grandchildren. I owned and operated a tortilla factory in Tucson before becoming a real estate agent. I love to cook and when I am not involved in real estate you will find me in my kitchen cooking for my friends and family. I speak fluent Spanish.
Professional
25 years ago, I became a Realtor—the best decision I have ever made. I started with Tucson Realty and Trust. Within a few short years, I was the recruiter and trainer as well as being a top listing and selling agent. I joined Long Realty in 2000 through an acquisition. I was the assistant manager for the Northwest Office of Long Realty until 2003 when I moved to Chandler. I have been the Branch Manager here in Chandler since 2004. I am a certified ethics instructor, serve on Professional Standards for the Arizona Association of Realtors, and I also serve as a mediator for AAR. Please email me for a full list of my professional accomplishments.
Helping agents live exceptional lives…