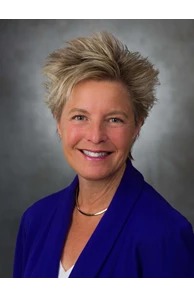 Sales Associate
Email
Phone

Market ChandlerOffice

1045 W Queen Creek Rd, Chandler, AZ 85248
Delivering Experienced Expertise with Integrity
More about Melinda Bacon
Delivering Experienced Expertise with Integrity

As a seasoned Agent who has served clients in Arizona, Minnesota and Florida since 1988, I draw on a rare depth and breadth of industry training and experience to represent clients excellently. Together with my Coldwell Banker Realty team, we offer unparalleled Real Estate knowledge and experience. Having moved to Arizona over fifteen years ago, I am deeply knowledgeable about Phoenix and surrounding areas, particularly the East Valley and West Valley. Our team brings valuable insight and expertise about selling and buying Real Estate in the Phoenix Metro. Real Estate IS - indeed - local. So, when selling or buying a home, you need someone you can trust for current, accurate information. Here are a few of the things we can do for you:
Sell a Home
When it's time to sell, you need someone who has great Market Intelligence needed to target-market your home most effectively. We employ a revolutionary, proprietary system that uses Big Data to identify and locate buyers most likely to buy your home. Using that, we execute a proactive marketing strategy to acquire the most and best offers; negotiate the purchase contract; manage the transaction; handle necessary paperwork; and supervise the closing. And I personally manage the full process, from start to successful close.
Find Your Next Home
We work with you to find the right home at the right price, with the location and neighborhood amenities that matter to you. From the beginning, we empower clients in their home search in multiple ways. Having answers about financing from the beginning of a search empowers home Buyers tremendously! We can offer options for trusted, excellent lenders. When we find the home that captures your heart, I personally negotiate and manage the process each step of the way on your journey "home".
Consultation on Preparing a Home for Market
Using decades of experience, our team provides expert guidance on making a home attractive to its ideal audience - which reduces market time and helps you get top dollar. Things like staging the home, making repairs or minor improvements can be the difference between a home resting on the market, and one that sells fast and for top dollar. But choosing WHICH improvements to make and how to stage the home like a MODEL is important to your pocketbook. We can help!
Resources to Make Moving Easier
Just as membership has its privileges, so does being connected with Coldwell Banker Realty. Through our unique Connections Service, we provide clients with an abundance of resources to make buying, selling, moving and maintaining a breeze. Find reputable vendors and affiliates; transfer utilities with a click; easily compare moving services; and access valuable tips - with the ease of clicking a mouse. We are here for you the whole way!