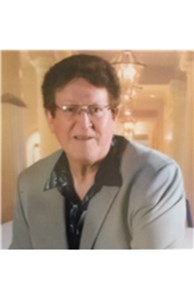 Sales Associate
Email

Ron.Werba@azmoves.com

Phone
Office

Southwest

1616 N Litchfield Rd Ste 170, Goodyear, AZ 85395
Connect with Ron
Designations
Smart Home Certified
More about Ron Werba
Business Philosophy
As a realtor with Coldwell Banker residential brokerage in Arizona Ron has experience with relocation personally. Ron offers:
Knowledge of the real estate process in Arizona providing a process and services that benefit the real estate transaction.
Concentrate on providing quality service due to Ron's experience of having managed a National Customer service organization.
Negotiation talent to structure a Win - Win transaction having managed and sold large corporate contracts.
Ron's focus is helping the client creating the dream of owning their desired real estate/home.
Education and Training
Ron received a Bachelor of Arts Degree in Marketing and Fincance from Montana University. Ron attended Montana University on an athletic scholarship and lettered as a fullback and free safety on the football team.
Ron received leadership training while participating in the military Army Artillery OCS (Officer Candidate School) at Fort Sill in Oklahoma. Ron received his officer commission as a DMG (Distinguished Military Graduste).
After his military service, Ron joined IBM receivinged product and sales training in the Information technology industry. Ron stayed in the information technology industry and joined various companies that offered him management and leadership training opportunities.Ron had leadership responsibilities at the District, Regional and National levels.
During the National responsibility, Ron led the sales, marketing and customer service departments that reported to him, providing sales, marketing , and customer service plans, programs and direction to support and service the companies clients. This leadership experience provided a thorough understanding to focus on the client and provide quality responsive service and to keep the client informed every step of the way.
Awards And Designations
Ron had the opportunity to receive the TEAMWORK Award and present this issue at the companies' National Sales Meeting. Ron had his staff fill out what words best described each letter of the word TEAMWORK. The results of the team's input by each letter was decided by committee and was presented as folows at the National Sales Meeting.
T together
E everyone involved
A achieves
M more
W with the focus on the customer
O on time reporting
R respect for the individual
K keep on trucking (shipping orders)
Ron received a client testimonial letter that was sent by Paul and Rhonda Johnson to the company CEO, Randy Cooney, that a portion of the letter reads, " I have bought and sold many homes, but I have never had the pleasure of dealing with a better realtor than Ron Werba. I will definitely recommend Ron to any one looking for property in your areea." Randy sent a response to Paul and Rhonda that reads, "THANK YOU so much for taking the time to express your appreciation for our associate, Ron Werba, who is a very professional agent and a GREAT PERSON" .
Ron focuses on delivering the same level of service to all of his clients
Areas of Expertise
As a residential sales agent for Coldwell Banker, Ron incorporates the various skills and training from previous responsibilities to offer various services to the real estate transaction process. Some of these functions are:
Thorough understanding of the real estate transaction process.
Facilitaes the flow of actions and activities to create a smooth tranaction and inform all participants through thorough documentation.
Effective negotiator to create a win-winsolution.
Provide project management skills to identify any impediments that would affect a successful tranaction.
Responsive to client needs.
Commitment to find the right property.
Community Involvement
Ron has been active in Church and vatious organizations where he offers his time and organization assistance.
Personal Background
Ron Werba has an extensive background in sales and management in the field of technology. In 2002 Ron made the decision to get his real estate license and began specializing in residential real estate sales. Working with both sellers and buyers, Ron recently decided to focus on relocation clients as well.
Ron is a member of USAA through his military experience when he participated in OCS (Officer Candidate School) to be commissioned as an Arny artillery officer upon his completion of training at Fort Sill, Oklahoma. Ron discovered he can offer a unique understanding of the military lifestyle with USAA clients while helping them with their home finding needs.
In 2014 Ron became affiliated with the relocation department at Coldwell Banker Residential Brokerage and became certified as a USAASpecialist. Ron looks forward to helping clients returning from active duty or relocating to Arizona from out of state, whether in the military or through other channels.
Ron is a member of the Phoenix Association of REALTORS (PAR) and concentrates his efforts in the west valleyRon's personal background is as a sales manager, project manager, facilitator and customer service manager. These responsibilities translate to a results drives, service oriented, responsive and proactive individual. Ron focuses on keeping the client and support team updated with proper timely documentation through the completion of the transaction.
Communities I Serve
Ron focuses his energy on real estate sales in the south west valley cities surrounding Phoenix to include:
Avondale - Buckeye - Tolleson
Goodyear - Litchfield Park - Surprise
Peoria - Glendale - Waddell
Sun City - Sun City West - Sun City Festival