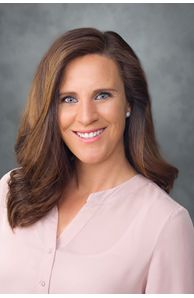 Sales Associate
A Little Bit About Alicia Hiller
More about Alicia Hiller
Hello and thank you for taking the time to find out a little bit more about me!
I was born and raised in Michigan and began working as a retail sales associate in 2003. I was quickly promoted to a customer service specialist where i was recruited to various retailers. My husband and I moved to southern Arizona in 2009 for his career, and I was able to find a customer service position at Bed Bath and Beyond immediately. Soon after relocating we decided to start a family, I now have two wonderful young boys that are in middle school and involved in many activities. We sold our first home in 2017, at that time I was interested in real estate and followed the process intently. Soon after, I attended Hogan School of Real Estate and received my real estate license. I ultimately chose to hang my license with Coldwell Banker and have been with them since March 2018.
Growing up in the middle of two brothers and having two sons I have no choice but to love sports and the great outdoors. I love attending any type of sporting event and camping, hunting, fishing and water sports.
More importantly for you, I strive go above and beyond for all my clients. Your experience with me ultimately determines the success of my business. Client referrals and recommendations are the most important way to help my business grow.
I am eager to help you will all your real estate needs and look forward meeting with you soon!