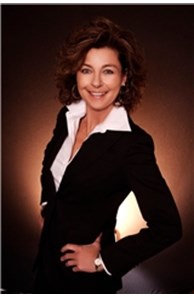 Sales Associate
More about Christi Nicklas
Business Philosophy

There is no greater professional reward than making a "Client for Life" and that is my goal above all in this business of Real Estate. Here is my promise to my customers and clients - I will:
Provide prompt, courteous and professional service.
Make the clients needs the number one priority.
Know the market and stay current on education and inventory.
Always be an expert negotiator.
Do whatever is necessary to pave the way toward a smooth closing.
Maintain a pleasant and positive attitude.
Keep in touch and follow up even after closing.
Testimonials

"SHE IS A TERRIFIC AGENT AND PERSON" Christi was an absolute pleasure to work with. She's extremely knowledgeable of the area and we are thrilled with the home she found for us. She is a terrific agent and person! Joyce & Jeffrey Glaser
"EXTREMELY SATISFIED" Christi put my confidence back in R/E agents. I think she went above and beyond. I can't thank her enough. Jeff Markowski
"THE PERFECT FIT" We were kept informed, phone calls returned to us promptly. Very satisfied with Christi! The Klienatis's
" CONVEYS CONFIDENCE AND TRUST" I was very satisfied with the quality of services rendered by Christi. Her professionalism and valuable knowledge made finding a condo go very smoothly. Her people skills convey trust and confidence at what she does. It was a pleasure working with her. Thanks so much for everything. I would recommend Christi in a heart beat! Pat Flavin
" A SEAMLESS EXPERIENCE" Dear Christi, This is your report card: A+. Thank you for handling our transaction so efficiently and professionally. It could have been quite difficult but you made it seamless. We really appreciate all you did for us. In addition to all that we feel very lucky to have met such a nice person. We hope you can visit us soon! The Coles
" MORE THAN SATISFIED" Not only am I totally satisfied with the way Christi handled the transaction but it is so important to me that she looked so professional. Her kindness also rubbed off on us! Carolyn Swanson
Areas of Expertise

I use all the tools available to me in order to be more efficient and knowledgeable:
Network through various community organizations to provide my clients with the latest information about our area.
Keep current with the changes in computer hardware and software, especially as to how these relate to the real estate market.
Preview new listings and be aware of pricing and other changes in inventory.
Use social media to post information about new listings and other information that may benefit my buyers and sellers.
Attend training and educational seminars that will potentially offer a higher degree of service to my clients.
Personal Background

I have been a licensed REALTOR since 1996. I started my real estate career in the Kansas City, Missouri area and later moved to the Lake of the Ozarks, a resort market in central Missouri.
My experience extends to the realm of marketing and advertising and I owned and operated a business dedicated to helping REALTORS achieve more success and exposure through business development.
My joys in life (apart from my work!) are first and foremost my family and friends, many of whom are all over the country and overseas. Golf, tennis, creative writing, decorating and cooking are among my passions. My folks have lived in Green Valley for more than 30 years, so I feel that this area has always been my second home.
I look forward to working with you and making more happy home buyers and sellers!