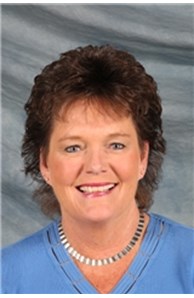 Sales Associate
Email
Phone

Market Green ValleyOffice

180 W Continental Rd Ste 100, Green Valley, AZ 85622-3597
More about Linda Jehle
Education and Training
Bachelors of Science in Education (1978
Masters in Educations Administration (1988)
"One Minute Manager Training" (1991)
State of Arizona " A+ School Award" Judge (1999 - 2001)
State of Arizona "Teacher of the Year "Judge (1999 - 2001)
Prelicense Real Estate (Hogan School of Real Estate) (Spring 2011)
Coldwell Banker Fast Start Training (Summer 2011)
Public Education & Real Estate "The Perfect Fit"
Linda retired from her first career in Public Education in the summer of 2008. During her career as an educator she became known as a "visionary leader" with a gift for building relationships with students, staff and parents of the schools where she worked. The first ten years of her career were as a teacher where she was recruited to be a school administrator because of her charisma, work ethic and leadership abilities. Very quickly she moved into the role as school principal at the junior high and elementary levels and ended her twenty year administrative career as Assistant Superintendent for Human Resources.
Linda's A+ style of working with people cannot go unnoticed in the field of real estate. She enjoys the invigorating experience of working with a seller on their listing while promoting their property along with the adventure of finding the "right home" for a buyer. Whatever it takes to get the job done, Linda's available to work with anyone that has a real estate need. Her hard work and enthusiastic style will create a "win win" situation for everyone!