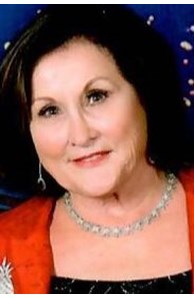 Sales Associate
More about Pam Pesqueira
My Real Estate Philosophy:
I have been a Real Estate Professional for 25 years. My marketing areas are Green Valley, AZ and Santa Cruz County which covers Rio Rico, Nogales and Tubac, Arizona. I am highly respected by my fellow colleagues and highly recommended by my customer base. I stay abreast and educated in all aspects of our real estate market. I make it a point to always learn something new every day about my profession and the reward is having more knowledge. This enables me to be more resourceful with my clients. If you should find a home in an area I am not familiar with, I have a roster of great real estate agents I can refer you to. I am bi-lingual speaking both English and Spanish. I was raised in Southern Arizona and am very familiar with this entire area, especially my areas of expertise.
As a Buyer's Agent: My first priority is communication and it is the most important skill in my toolbox. I return phone calls expediently and have a great deal of tenacity for taking care of everything important to my clientele in order to provide them with an enjoyable experience. I always encourage my clients to get pre-qualified first and I have good local lenders to share, this way the client knows exactly what they can afford and how much their monthly payments will be. I have a great sense of humor and more importantly, I take pride in my professionalism and I am enthusiastic about my work. I simply love what I do!!
As a Listing Agent: I am good at helping Sellers prep their home both inside and out for the best price and expediency in finding a buyer. I am a firm believer in mass media marketing, I have many resources and experience in that field including Coldwell Bankers Listing Concierge Programs. Every Seller deserves input on how to best market their home. I have exceptional experience and skills in home decor, design and staging and I use a professional photographer. If your home is vacant, I use virtual staging to enhance the listing. It's my belief that you don't have a second chance to make a first impression, so that first impression on the market is vitally important to bringing you a Buyer. I take pride in what I do.
Education and Training
Graduate of Hogans School of Real Estate 1994
Graduate of Nogales High School
Awards And Designations
International Sterling Society for 4 years in a row
Zillow Premier Agent for Rio Rico
Realty Executives Million Dollar Sales Club
First American Title Plateau Club 3 years in a row
Areas of Expertise
Green Valley Retirement Community Residential and new build homes
Rio Rico, AZ residential and new build homes
Nogales, AZ residential
Community Involvement
Do volunteer work when I can
Served as a Precinct Committee person for my district in Rio Rico for 3 years
Personal Background
Personal insights for Rio Rico and Tubac areas: Since I live here myself, I will share with you what I love about this area. We are considered a high mesa but in a beautiful valley surrounded by various mountain ranges. Many of our areas do not have street lights so that makes it great for stargazing. There is an abundance of wild life, sounds and sights of nature to enjoy. My favs are the calls of coyotes echoing through the canyons and then our summer rains! It's a beautiful part of So Arizona with easy access to lakes, mountains and beach areas of northern Mexico. Our climate is ideal any time of the year, we are always 5-7 degrees cooler than Tucson which is only 60 miles north of us. Our activities range from bird watching, star gazing, hiking trails, camping, shopping, fairs, trade shows and artisans and all within easy driving distance. If you need a city fix you can spend the day in Tucson where you have a major airport as well. If you like a relaxed lifestyle and a slower pace you may want to come visit our well-kept secret in Southern Arizona. Oh! Did I mention how friendly people are in this community? We only have a handful of residential subdivisions which are newer and have HOA's. There are definitely no age restrictions and most homes have lots of space between you and your neighbor. The more I travel, the more I appreciate and enjoy returning to my home in Rio Rico! I feel safe living here not to mention this is where my lifelong friends and family live and where I find my peace and serenity. Come visit us and call me for previewing homes or land in this area.