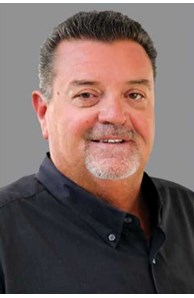 Sales Associate
Hello from Capt. Dan Coonis out here in beautiful Lake Havasu City, AZ
More about Dan Coonis
Hello
I am originally from Huntington Beach, California and relocated to Colorado in 2001 to start a Family. While in Southern California, I was a Real Estate Appraiser specializing in residential properties in both Orange and Los Angeles Counties. 
In addition to Real Estate Appraisal, I spent several years as a Professional Saltwater Fisherman, Charter Boat Owner and Boat Captain spending most of my time in Southern California and Mexico. Most people know me as "Capt. Dan".
I spent most of my life visiting Lake Havasu and after 14 years in Colorado, my Family and I decided to make Lake Havasu our home.
I have several years in the Real Estate Industry and my main focus is to help you in ALL your Real Estate needs. As a full time Real Estate Agent, I am here to help you. Whether Buying or Selling, I will be a GREAT ASSET to have working for you.