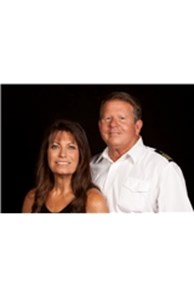 Sales Associate
Email
Phone

Market Lake HavasuOffice

450 Lake Havasu Avenue South Ste 206, Lake Havasu City, AZ 86403-9368
More about Fred Stuhlmiller
A Little About Us
We have over a decade of experience in the real estate industry selling homes, vacant land and investment properties. Sales, has always been our forte. We both have been helping people with customer service for well over 30 years. We purchased our first vacation home in Lake Havasu City 10 years ago. From vacationing in Lake Havasu to living here full time, Lake Havasu City, has always felt like home. Our goal is to help others with the dream of home ownership and make Lake Havasu City their "Home Town". We understand that each one of our clients is unique and have individual goals, needs and wants. Our responsibility, as the person they trust, is to work diligently to help them accomplish their goals. We are professional, experienced, full time Realtors®. We are accessible, responsive with integrity and knowledge. That's what exceptional customer service is all about.
More About Us
Captain Fred was on the LHAR Board of Realtor's as Community Outreach chair for the years 2012 and 2013. Meeting many wonderful people and helping many in our charming little town has been a privilege. We are Short Sale Master Mind Group Members with Coldwell Banker and have been successfully closing Short Sales since 2007. It has been a wonderful way to help those in need. Experience and information on the current market is always beneficial. Enjoying the Colorado River was such a great experience Fred received his 50 ton Master in 2012 making him a Captain on the Colorado River.
Communities We Serve

Our commitment is to help you make a fully informed decision based on professional guidance and diligence. We look forward to helping you by utilizing our extensive knowledge of Lake Havasu City and our beautiful Colorado River.
Serving Mohave County
Lake Havasu City zip codes: 86403 86404 86405 86406
Bullhead City zip codes: 86442 86429
Kingman zip codes: 86401 86402
Fort Mohave zip codes: 86426 86427
We know many are in the decision making stage at this time. Please feel free to contact us with questions and information gathering. We look forward to hearing from you.
Please visit us on the web at www.hotforhavau.com