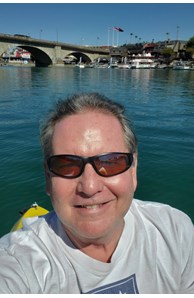 Associate Broker
Hello! I am Mel Reed an Associate Broker/Realtor here at Coldwell Banker in Lake Havasu City Arizona.
More about Mel Reed



I like working with people. I have been working in the Hotel and Restaurant industry for over a quarter of a century in Washington, California and even Arizona. I have had investment homes on the side and always made good money with them. I try to help people understand and buy their first home or explain the safety of investing in Real Estate. I have been helping people working at Coldwell Banker Lake Havasu City for close to 24 years. A large portion of my business comes from past customers and that says something for their prior experience.
Why Lake Havasu City? There is phenomenal boating, golfing, fishing, kayaking, boarding, hiking, jet skiing, car shows, boat shows, off roading, horse trails and even ballooning.
We have some great sunsets to watch, beautiful birds, wild rams, foxes, great local bands, walking trails, pickle ball courts all over, bocce ball, wild life areas that can make a photographer happy, regular weekly events and charities all the time. I recommend volunteering for some of the charity events because it's fun, you will meet some great people and help your community.
Live Life Like You're on Vacation!