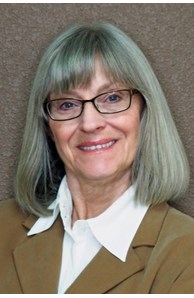 Sales Associate
Email
Phone

Market Lake HavasuOffice

450 Lake Havasu Avenue South Ste 206, Lake Havasu City, AZ 86403-9368
Experience Matters
Designations
Cartus Network Affinity Specialist (CNAS), Cartus Network Buyer Specialist (CNBS), Cartus Network Inventory Specialist (CNIS), Cartus Network Marketing Specialist (CNMS), Cartus Network Referral Specialist (CNRS), e-PRO, Graduate of the Realtor's Institute (GRI), Master of Business Administration (MBA)
More about Susan Leifer

I hail from Milwaukee, Wisconsin - the only place where wearing a piece of cheese on your head is acceptable. I now live in sunny Arizona where driving with oven mitts on is completely normal. I have been a full-time agent in Lake Havasu City since 2004 and, as an experienced agent," I know a thing or two because I've seen a thing or two!"
Specializing in both residential resale and new construction, I can help you navigate smoothly through your real estate transaction process! As your Buyer's Agent, I am committed to finding the perfect home for YOU. Having once showed 96 homes to one buyer, I can assure you I will do what it takes to find the place you can call home.
As your Seller's Agent, I will implement a three-phase marketing plan backed by Coldwell Banker's Seller's Guarantee. If I do not believe than I am the best agent to sell your home, I will not take your listing. In every aspect of life, trust and integrity are the two most important things you can bring to a relationship. This is especially true of the client-Realtor relationship. As my client, you can expect nothing less.What Do Clients Say About Me?


"We couldn't have imagined a better Realtor! She is an asset to your office and a credit to her profession! Gerald and Melissa
"Susan was great. Would recommend her to anyone." Sharal
"Thank you for everything you have done and the quick responses in communications with us." Ruth and Allan"
"Susan did a great job - both in finding a house for us to buy and in selling our house. We really enjoyed working with her. She went above and beyond what we expected." Kay and Ed
"Susan is very special to both of us. She learned very soon what we were looking for and found it. We looked at many properties but she knew right away whether we would like it. What a special gal." Millie and Robert
"Susan put in a lot of time and effort!!! Was always positive and kept on top of a lot of problems." John and Nancy
"I had complete confidence in Susan" Velma
"Through Susan's knowledge and expertise we were able to close successfully and we are very happy with the property. We would recommend Susan to anyone buying in this region. She is a great gal! Wes and Alida
"I am very difficult to work with, she never gave up. She is one of the best Realtors I have ever worked with. Great follow-up" Lee and Cherie
"Susan was a great help. She guided us through with ease. Susan is kind, honest and bright, we have complete confidence in her." Charles and Carmela
"I have moved many times working for DOD. Lived all over the USA, Europe and Asia. Susan is by far the best agent I have worked with to find what I wanted. You have a good agent in Susan and she is a very good person as well an agent" Bob
"Susan is highly professional, very personable, responsive and a pleasure to deal with." Norm and Angie