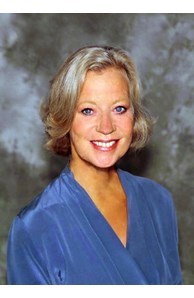 Sales Associate
Email

caren@peytoninternational.net

Phone
Office
Peyton International ; "Where Home is YOUR Castle"
Designations
Accredited Buyer Representative (ABR), Cartus Network Affinity Specialist (CNAS), CNE - Certified Negotiation Expert (CNE), Graduate of the Realtor's Institute (GRI), Senior Real Estate Specialist (SRES), Smart Home Certified
Languages other than English
Italian
More about Caren Peyton
Business Philosophy
As a Buyer's Agent, will guide you to your next home and pledge my full commitment to making your experience as pleasurable, timely and free of stress. As a Seller's Agent, I realize that putting your property on the market is a business decision. As your consultant and advocate; it is my goal to get your property sold for the highest price in the shortest amount of time.
Meet Caren
Caren Peyton is a Realtor Consultant of Peyton International with Coldwell Banker Residential Brokerage in the Biltmore Paradise Valley office.
With over 30 years of combined experience as an International entrepreneur and business owner, I have demonstrated time and time again my passion and expertise to achieve outstanding results with my clients and customers in an exceptionally competitive environment.
As Owner and Broker of my company CA.SA. International in the heart of Milan Italy. I was given a name in the industry for my professionalism, accountability, strong negotiator and my tenacity to deliver my client's needs. I assisted daily on a large scale with client's such as Coca-Cola for relocation, Gucci and Donna Karan for showrooms and many more to achieve their ultimate goal for commercial property and luxury residential homes.
I went on later to open an upscale restaurant in the wine country in Piedmont, Italy that became critically acclaimed. The business knowledge I had gained during my time as a Real Estate Broker was instrumental in making this business venture a success.
I have been proudly serving my Buyers and Sellers in the Phoenix Metro area since 2015. I strive to be your Realtor for life!
Education and Earned Designations
* GRI (Graduate Realtor Institute)
* ABR (Accredited Buyer's Representative)
*SRES (Senior Real Estate Specialist)
* MCNE (Master Certified Negotiation Expert)
* CMRS (Certified Military Residential Specialist)
* rCRMS (Realtor Certified Risk Management Specialist)
* Cartus Network Affinity Specialist working with Veterans for Loan Programs; Real Estate Rewards Navy Federal Reality Plus
* Home Partners of America Agent (Lease Purchase Program)
* TurnKey Agent (Rewards program with Smart products)
* PPS (Professional Property Stagier)
* SMART HOME TECHNOLOGY (Certified Coldwell Banker Smart Home Realtor)
Areas of Expertise
Arcadia, Biltmore, Camelback - Zip Code 85014, 85016, 85018
Arcadia community is a combination of old-Phoenix with modern appeal. Classic ranch style homes, Contemporary, Santa Barbara Tuscan, Victorian Style homes and many apartments, condominiums and patio homes built in the 30's, 40's and 50's to today surrounded by aged pine, eucalyptus trees and matured plant vegetation. Home's in the Arcadia district depending on the location, year or if remodeled range in price from $750,000 to $4,500,000. It is a quite housing community right South of Camelback Road that starts at 44th st. to 68th st. that extends East - West direction.
The Biltmore area is adjoining nearby and 5 minutes away and it is located between CamelBack Rd. and the Phoenix Mountain Preserve. Starting West from 24th St. going East to 32nd St. The Biltmore area was built in the 70's and 80's with many gated communities landscaped with manicured green grass, mature eucalyptus trees and season flowers. if you are a golfer, you may join the Biltmore Country Club. Single family homes, custom built homes, Town homes and Condo's range from $250,000 to $7,250,000. Nearby and walking distance is the famous Biltmore shopping center, full of renown restaurants and famous designer stores.
Nearby are many 5 star resorts and custom homes up to 8,000 sq. ft. that line the Camelback Mountain offering a picturesque background to a relaxing vacation under the sun.
Northern Phoenix - Zip Code 85028, 85020, 85022, 85032
Northern Phoenix has the Camelback Mountain and Phoenix Mountain Preserve that adds breath taking views to the custom, contemporary or classic ranch style homes located at the base of these mountains.
You can still find ranch homes from the 1950's, 1960's and 1970''s to flip or fix up. The zip code 85028 is an up and coming neighborhood because of the Interstate freeway 51 that was added from 1987 - 2007 which makes it easy and accessible to the 101, 202 and 10 freeway. You are 15 minutes from the Phoenix Airport and 5 - 10 minutes to Paradise Valley shopping mall and endless restaurants to choose from. The schooling is excellent as well in this area. I live in this area and love the quiet and family like neighborhoods. There is strong safety awareness as well as block watches for the neighborhood. The Phoenix mountain preserve has miles of hiking trails or horseback riding as well. The Roadrunner park is great place for children to play baseball, football or tennis. On Saturday's there is a farmers market open to the public selling fresh local farm products. This is a great neighborhood to raise a young family or to buy your first home. The homes are starting from $275,000 to $1,200,000 that include custom homes and horse properties bordering the Phoenix Mountain Preserve.
Paradise Valley - Zip Code 85253
Paradise Valley is a small town with an area of 15.5 square miles nestled in the mountain ranges of Mummy Mountain, Camelback Mountain and Piestewa Peak with a population of around 13,500 people. It is known for expensive luxury real estate with Ranch homes, Contemporary, Adobe South West, Santa Barbara and Tuscan ranging from $950,000 on one acre lots and custom built estates up to $25,000,000 on five acre lots or more. The schooling is excellent in Paradise Valley. You are a hop, skip and jump away from Arcadia - Central Phoenix, Biltmore and Scottsdale. You are actually in the heart of the valley, but with intimate settings and not the hustle bustle of urban life. The highly manicured subdivisions surrounded by a charming desert town has breathtaking views of Mummy Camelback Mountains where ever you turn your head... you can make it your own. Live right next to the most prestigious resorts in the world, including the Camelback Inn, Sanctuary and Shadows Mountain Resort all with restaurants highly quoted. When you're in the heart of it all including El Chorro Lodge, PV Golf Country Club, fine dining and shops, the opportunity is yours to capture!
North Scottsdale- Zip Code 85254, 85260, 85054, 85050
Scottsdale Road runs South to North and connects North Scottsdale and South Scottsdale, with the dividing point of the two at Frank Lloyd Wright Rd. It is all about location and having that convenience to jump on the 101 freeway and get to in minutes to fabulous shopping malls like Fashion Square, Scottsdale Quarters and Kierland Commons. North Scottsdale has a young bustling life of fun restaurants, bars, hotels, shops, business of every sector and golf courses. For this, there is a very high request for condo living for young first time buyers who desire to be in the middle of action but with a desert beauty. As you drive North on Scottsdale Road you begin to rise in elevation, so temperatures are slightly cooler and the panoramic views become more colorful taking you into a scenery of the far west. The single family homes are in gated and non-gated communities with stucco South West features built in the 80's / 90's and with breath taking views of McDowell Mountains and Camelback Mountains. Prices vary depending on the location, year, condition and the unit size. Gated Communities such as GrayHawk, DC Ranch, Pinnacle Peak Estates Country Club and McDowell Ranch are communities all with their Golf and Country club, Custom homes and Town Homes all with amenities living the desert lifestyle and spectacular panoramic views.
To the Southwest and Northwest regions of the quaint community of Fountain Hills are the McDowell Mountains, a chain of extinct volcanic mountains. The highest mountains in the range are East End 4,000 ft. elevation and Thompson Peak at 3,900 ft. This one of a kind panoramic patio view is what attracts buyers to this community. Located East of Scottsdale, Fountain Hills has the world's fourth tallest fountain in the center of town and your minutes from restaurants, schools, shopping, casino's golf an hiking in the McDowell Preserves. Enjoy the three annual art fairs and award winning performing arts theatre. The Spanish and Contemporary homes built in the late 1980's to 2015 are listed from $250,000 to $5,000,000 depending on size, location and amenities.