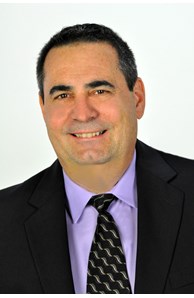 Sales Associate
All Business When it Comes to Real Estate
More about Dean Seng
Understanding the Business of Real Estate
Hello, I'm Dean Seng, proudly affiliated with the Coldwell Banker Residential Brokerage Biltmore-Paradise Valley office in Phoenix, Arizona.

I've been a successful real estate investor since 1988 and, prior to becoming a full-time REALTOR®, was an executive with a Fortune 50 company where I managed over 800 employees and negotiated multi-million dollar contracts. I believe that everything is negotiable and that's the philosophy I use to get results that meet or exceed client expectations.Tell me what it is that you want and I'll work tirelessly to get it for you!
My business management degree and long history as an investor have made me aware of the importance of paying close attention to global and local conditions and how the effect they have on market trends.When making the biggest financial decision of your life, you want a complete understanding of all that's involved. I take the role I play in guiding my clients through that process very seriously, taking them through each step with care and patience.

I have a great handle on the local marketplace, especially Paradise Valley, Biltmore, North Phoenix and Scottsdale, where I've lived for 12 years and serve as Director of my community HOA board. Whether you're buying or selling a property, I'll provide you with the professional service you deserve.
I'm looking forward to listening to what your real estate needs are and then putting my expertise to work for you.
www.DesertRealEstateByDean.com