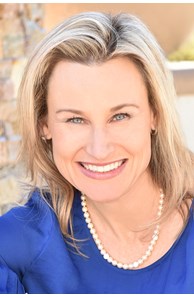 Luxury Property Specialist
You Deserve Moore
Designations
Accredited Buyer Representative (ABR), CNE - Certified Negotiation Expert (CNE), Luxury Property Specialist (Luxury Specialist)
More about Laura Moore
Hello. I'm Laura Moore, a REALTOR and Luxury Property Specialist, proudly affiliated with the Coldwell Banker Realty Biltmore-Paradise Valley office in Phoenix, Arizona.
I work with buyers, sellers, investors, and boom-a-rang buyers across the city in Central Phoenix, Moon Valley, Paradise Valley, Arcadia, Glendale, Tempe, Surprise, and Goodyear.
What I offer you as your local real estate expert:
I have an intimate knowledge of the purchase process, and I take the time to interpret documents and ensure my client has a thorough understanding throughout the selling experience.
I am honest and forthright. I tell it like it is, even if it's hard to hear.
I have extensive networks in the real estate community and know about properties before they even hit the market.
When your transaction is thrown a curve ball, and they often are, I will fight for your best interests from start to finish.
Things can get emotional throughout a transaction. From negotiating repairs to agreeing on closing terms,
I maintain the utmost professionalism and guide clients with solid advice.
With the backing of the largest and oldest real estate brokerage of Coldwell Banker, I have the skillset and the resources to handle your transaction successfully.