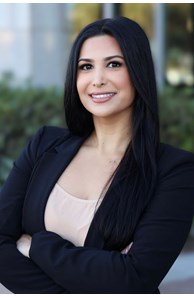 Sales Associate
More about Ophir Gross
As an Arizona native, Ophir Gross is an expert of the local real estate market and has a strong desire to make her home, your home. She's spent the past five years excelling in asset management and consulting, specializing in the operational oversight and sale of apartment communities and commercial real estate. She is now devoted to pairing her clients' desires with tangible realities, whether it be single family homes, apartment sales, or commercial real estate.  
As a proud graduate of the University of Arizona, Ophir's background in Business and Psychology allows her to create valuable relationships founded on communication, and most importantly, business strategy.  
Ophir's proficiency of the local landscape is key to her success. She specializes in Phoenix, Scottsdale, and surrounding areas. In addition to her extensive knowledge of the local real estate market, Ophir Gross is also fluent in both Spanish and Hebrew, assuring her ability to serve Arizona's diverse community.  
From first time buyers to seasoned investors, Ophir caters to all real estate needs. Her accessibility, vigilant negotiation, and unmatched commitment to her clients proves essential in providing optimal results. Ophir Gross's goal is empowerment—to provide the tools necessary to achieve your real estate dreams... one property at a time.