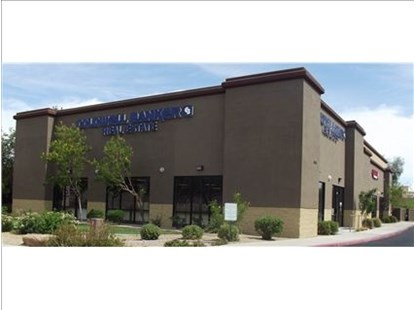 3045 W Agua Fria Fwy Ste 102 & 104

,

Phoenix

,

AZ

85027-7207
Our office's listings
More about Phoenix Metro
Connect with the top Coldwell Banker office in the Phoenix Metro Area. This is the perfect office for newly licensed agents to build their business. The office hosts one of the most active incoming phone calls from buyers and sellers who need assistance with their real estate needs.
Are you looking for access to top notch business development and an opportunity to begin to earn an income faster than might be accomplished in any other company? Are you interested in building a business of your own? Are you interested in learning the short sale business, from the top short sale team in the State of Arizona? To find out how you can become part of this incredible and top producing office, contact Mike Johns, managing broker by email at Mike.Johns@azmoves.com or Office Phone at 623-344-4000 or Cell Phone at 602-882-3399.

(Maricopa County/Northern Arizona)


Click to expand this Education Calendar
As an independent contractor sales associate affiliated with the Company, you may choose to participate in or use a variety of resources, tools, technologies and educational opportunities available to you. Company educational materials, programs, or meetings that are not for compliance (compliance includes, but is not limited to, licensing requirements, fair housing, RESPA, data privacy, records management) are optional for independent contractor sales associates. Use of any suggestions or best practices in such materials or programs is discretionary. Your affiliation with the Company is intended to be that of an independent contractor sales associate, not as an employee of the Company.