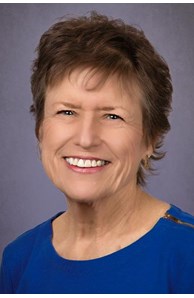 Sales Associate
More about Barbara Owen
Benefit from my Professional Experience
In the 27 years I have provided service to clients as a Real Estate Broker, I have represented Sellers and Buyers in a wide range of transactions and challenges. I began my real estate career in Honolulu, Hawaii, where I lived for almost 20 years. I moved to Prescott in 1989 and became active in real estate in AZ. How fortunate I am to have lived and worked in 2 of the most beautiful places in the world. I am very familiar with the many lifestyle options available in the Prescott area and the neighborhoods that best represent them.
Benefit from my knowledge of the Prescott area and lifestyles
As a 20 year resident of Prescott/Prescott Valley, I have experienced many of the educational, cultural, historical and natural amenities our communities offer. The greater Prescott area is just the best place to be! I can introduce you to many resources to support the pursuit of your interests. Over the years I have been involved with The Volunteer Center of Yavapai Country, Big Brothers/Big Sisters, the Highlands Center for Natural History, the Prescott Area Leadership program, and the Master Gardener program. There's definitely always something interesting to do!
Benefit from the way I work and my dedication to client satisfaction
I'm proud that my clients over the years have expressed their appreciation for my style of professionalism. I strive to listen and learn their needs and desires, and treat them as I would want to be treated, never using high pressure methods. I believe in providing information that is the basis for important decision-making and Windermere Real Estate delivers the best statistical data in our market. It is my goal to get you where you want to be, living the lifestyle you desire - and to have it be a pleasant experience.